Dismissed in a temper tantrum against Lorient on Saturday, the Italian has taken another step towards footballing oblivion
---
COMMENT
---
Mario Balotelli is hurtling headlong into becoming the greatest waste of talent in his generation. At just 26, the Italy international has systematically burnt bridge after bridge during a career that has never truly taken off.
'Shut up, dickhead!' Allegri rants
The forward was blessed with seemingly limitless potential, but amid fireworks being let off in his own bathroom, darts being thrown at youth team players and persistent on-field problems, he appears dead-set upon imploding.
Last August's move to Nice seemed to be his last chance. Indeed, it seemed like the perfect move for the striker, who could enjoy a more relaxed lifestyle than in the fishbowl of Liverpool, just a short journey away from his native Italy.
Initially, the transfer paid off, with Balotelli scoring regularly and Nice flying high at the top of the Ligue 1 standings. Now the forward is floundering – and it is a damning indictment of what he has brought to them lately that Lucien Favre's young side have progressed almost unchecked. They are heading towards the Champions League in spite of their 'star' man, not because of him.
The attacker's propensity for self-destruction was an expressed concern of Liverpool, who according to Football Leaks offered the player a huge bonus if he was not sent off three times in a single season. Many players go through whole careers with better disciplinary records than that, but Balotelli's ability to tantrum knows no bounds. He has not been in France six months, yet he has already seen red three times.
Ancelotti gives fan the finger
On Saturday he was dismissed in unusual circumstances against bottom side Lorient. After clashing for a high ball with Zargo Toure, he seemed to exchange words with referee Tony Chapron, who promptly dismissed him. It was a mindless act but one that is all-too-symbolic of the player's career.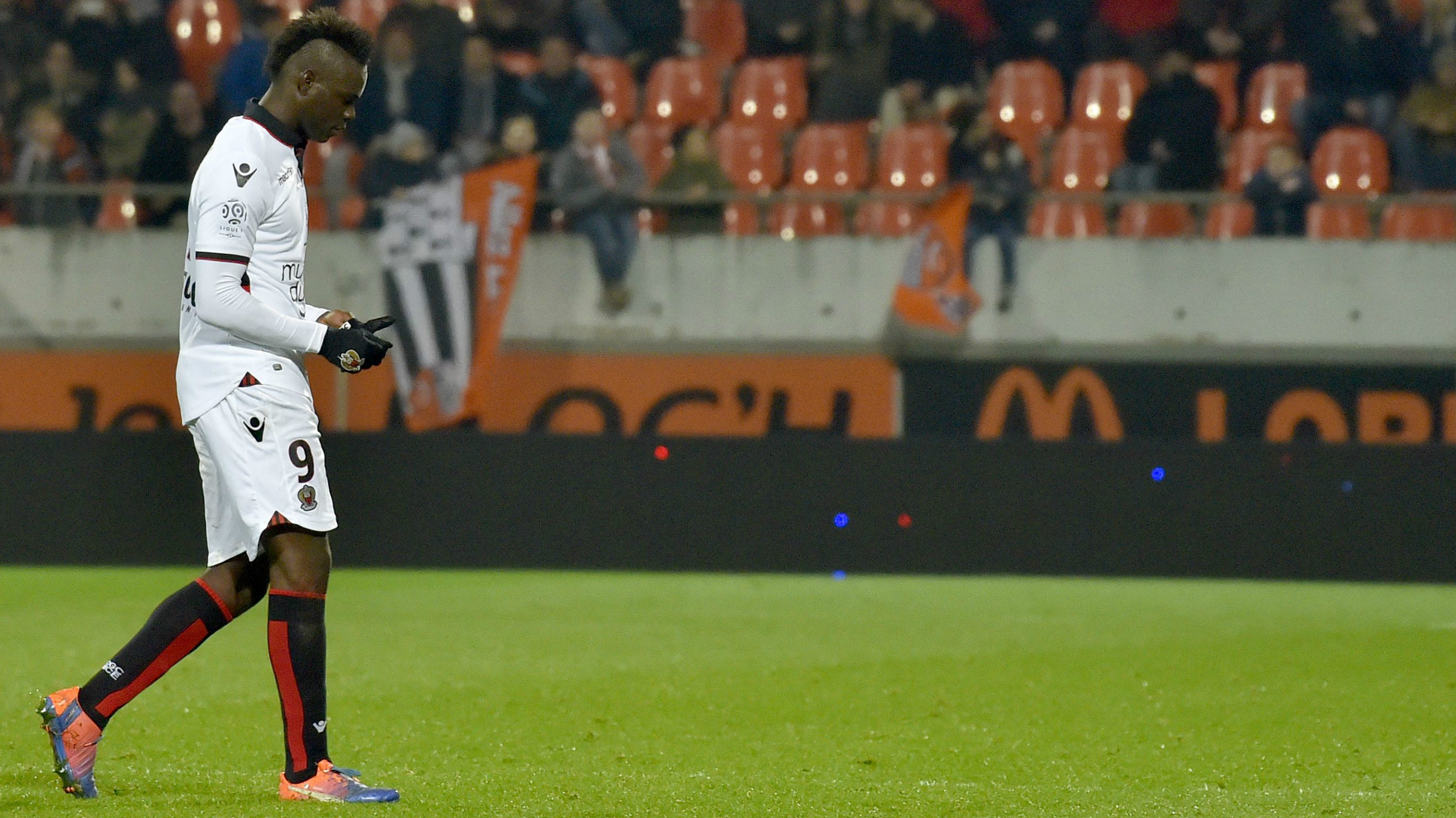 In his absence, Ligue 1's surprise package held on to secure a 1-0 win thanks to a goal from Wylan Cyprien – a player who is proving infinitely more valuable than their stroppy striker with the maturity of a young teenager.
Balotelli may be Nice's big name, but he's not playing like it. By the time he is eligible to return to the field for Favre's side, he will have gone four months and have scored only three league goals. Moreover, he has not found the net at all away from home in Ligue 1. It is a pitiful record for one so abundantly talented.
Ronaldo: Barca deal in the dark arts
When he is not scoring goals, he contributes little else to the side, so over this period he has become little more than a dead weight. Talk of an Italy recall has been quietly shelved.
Favre, meanwhile, is not a coach to suffer fools. The Italian was dropped to the bench for the recent win over Saint-Etienne, while team-mate Valentin Eysseric offered something of a lament – not necessarily a rant – regarding the player's attitude.
"Balotelli wants everything to be perfect and that's not possible," he commented.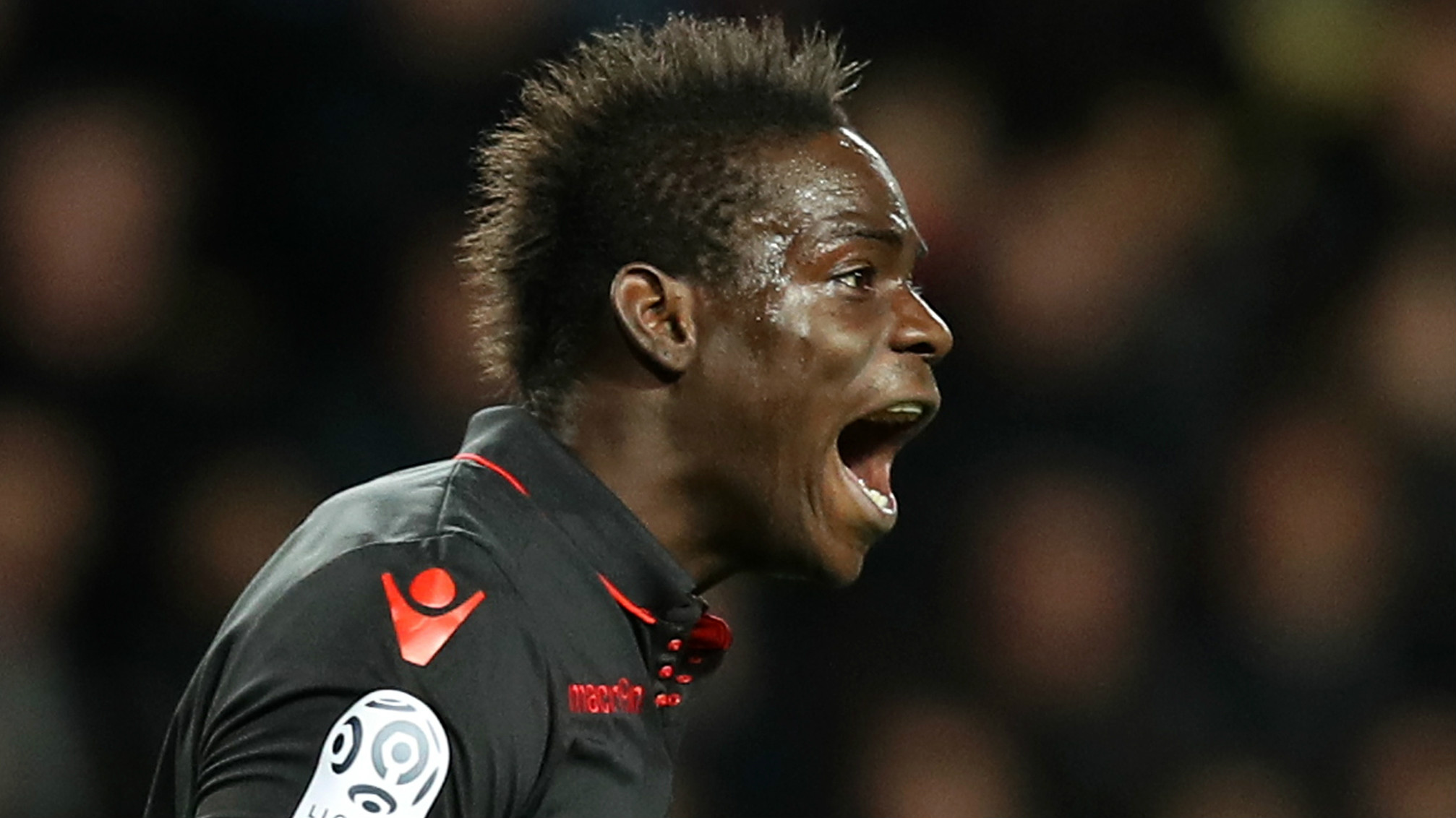 Speaking before the clash in Lorient, goalkeeper Yoann Cardinale offered some words of encouragement. "This could be a good clip round the head and at training this week he's been really good," the No.1 said.
Perhaps for any normal player that might have been the case, but Balotelli is no normal player. Like on so many countless occasions previously, the words of others weren't heeded.
He touched the ball only seven times in a pathetic first-half display against Lorient and showed no appetite for the match whatsoever. He didn't last 25 minutes after the break.
Krychowiak asks to play for PSG reserves
Favre, whose top scorer Alassane Plea is sidelined with a knee problem, will not treat this latest indiscretion lightly, particularly after the fortnight of events building up to it. Back in August he admitted he was cautious of signing the Italian timebomb due to his lack of team ethic and now his fears have been justified.
'Why always me?' he might ask once again. Perhaps he has not worked it out yet, but there is one only common denominator in all his problems: Mario Balotelli.
He had the potential to be playing for one of Europe's clubs at this stage of his career, but instead he is plunging for ever greater obscurity at an accelerating rate.