Fiorentina fans have changed their tune on Paulo Sousa, Roma president James Pallotta is still fighting with the club's fans, while corruption has once again raised its ugly head
---

COMMENT By Mark Doyle

---
The Derby d'Italia is the main focus of attention ahead of matchday 8 in Serie A – on the field, at least.
Indeed, while we have enjoyed an exciting start to the new season – just one scoreless draw in the 70 games played so far – there are all manner of conflicts and controversies raging in Italy ahead of the resumption of play after the international break.
So, without further ado, let's get stuck into what promises to be another enthralling weekend of action…
---
IT'S A BIG WEEKEND FOR… PAULO SOUSA

---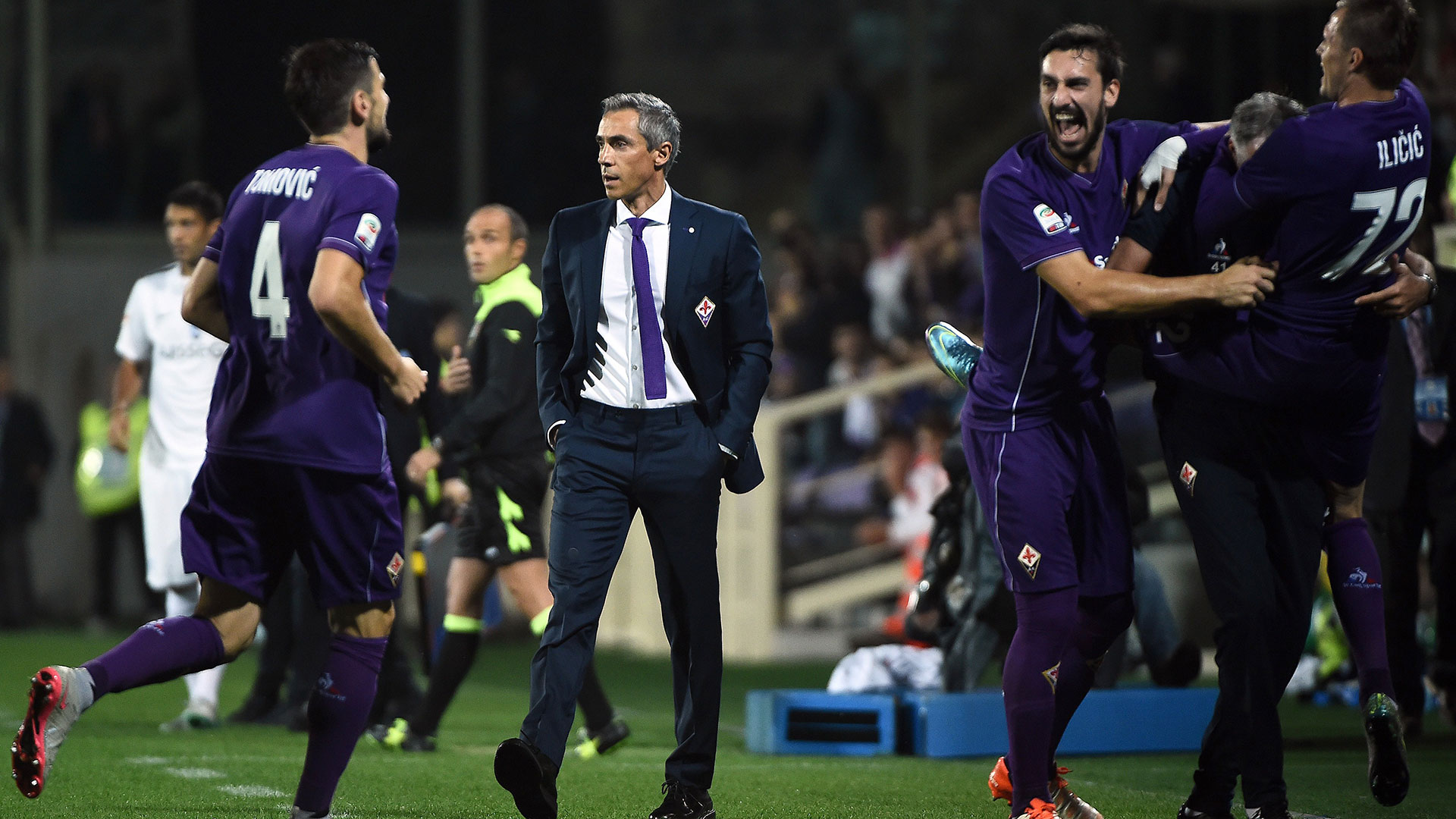 In Florence, Juventus are derogatorily referred to as 'gobbi' because 'hunchbacks' are considered lucky by superstitious sorts in Italy and the perception among Fiorentina fans is that the Bianconeri have had far more than their fair share of good fortune down through the years.
As a result, the decision to appoint ex-Juve midfielder Paulo Sousa as the successor to the popular Vincenzo Montella did not go down well with the more hardcore element of the Viola support. "Sousa gobbo di merda," read one infamous piece of graffiti scrawled upon a wall not far from the Stadio Artemio Franchi.
However, that was June and this is October; things have changed – dramatically. Sousa is now the toast of Florence, having led the Viola to six wins from their first seven Serie A games for the first time in their history. Better still, they are outright leaders for the first time since 1999.
Now, though, comes a stern examination of their title credentials. On Sunday afternoon, Fiorentina travel to the San Paolo to take on Napoli for a fascinating fixture between the two form sides in Serie A.
Napoli have hammered Lazio 5-0 and defeated Juventus 2-1 in their last two home games, while the Partenopei recorded their biggest ever Serie A victory over AC Milan a fortnight ago, a scintillating 4-0 win at San Siro that perfectly and thrillingly underlined the way in which Maurizo Sarri's 4-3-3 system is getting the absolute best out of Lorenzo Insigne and Gonzalo Higuain.
Sousa silenced his doubters with a stunning 4-1 rout of previous leaders Inter in round six but if the Portuguese can mastermind a victory at the San Paulo, expect that graffiti to promptly painted over!
---
DON'T MISS… THE DERBY D'ITALIA

---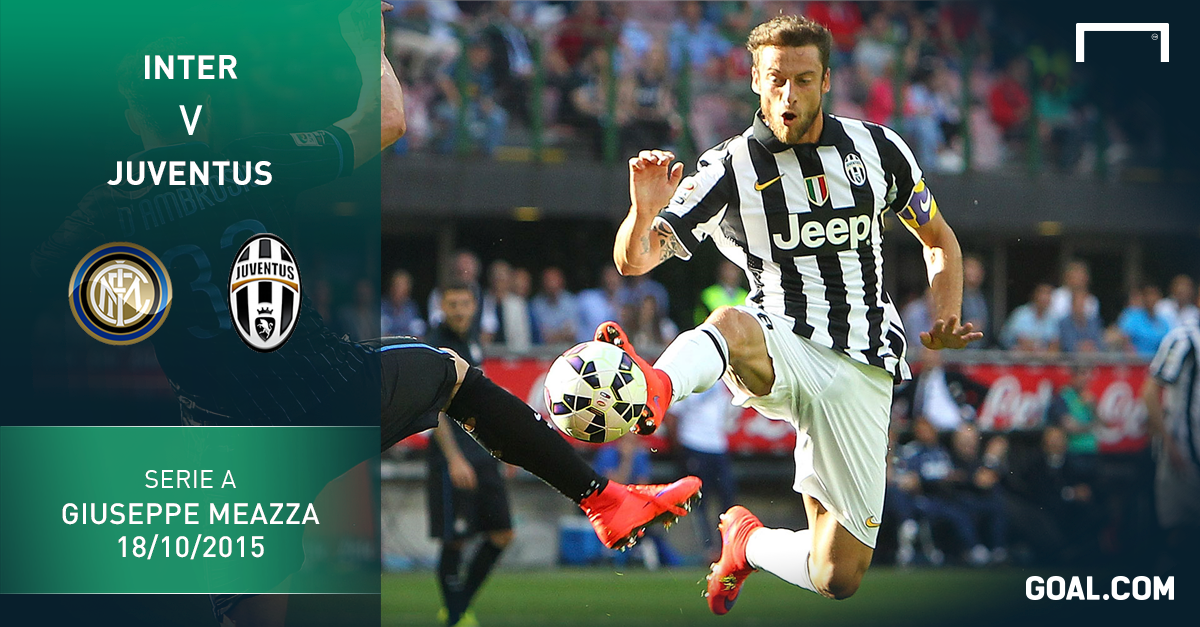 Roberto Mancini was informed on Monday that Inter had not managed to defeat Juventus at home since 2010. "Well then," he replied, "that's enough; it's already been too long!" The Nerazzurri coach is acutely aware, though, that ending the Bianconeri's undefeated run at the Giuseppe Meazza on Sunday will be easier said than done.
There are lies, damned lies and statistics and the fact that Inter have accumulated twice as many points as Juve at this stage of the season (16-8) is grossly misleading when it comes to assessing the current strength of both sides.
Inter have won five of their seven games to date but have yet to produce a single convincing performance, while they are coming into the Derby d'Italia on the back of a resounding 4-1 loss at home to Fiorentina and a highly fortuitous 1-1 draw at Sampdoria, whose president, Massimo Ferrero, accused Mancini's men of getting away with "armed robbery".
By contrast, Juve, have won their last two in all competitions and are buoyed by the availability of several key players for the trip to Milan. The increasingly influential Alvaro Morata, who settled this fixture last season, is expected to be fit to lead the Bianconeri attack, while coach Massimiliano Allegri will be able to field Claudio Marchisio, Paul Pogba and Sami Khedira in the same midfield for the first time this season.
Inter, of course, are set to welcome back Stevan Jovetic – it is hardly a coincidence that he missed the only two games that the Nerazzurri have failed to win this term – while fellow forward Mauro Icardi has a fantastic record against Juve (six goals in five games against the Old Lady for Sampdoria and Inter).
Nerazzurri team manager Dejan Stankovic told Sky Sport Italia on Thursday, "I think it's time to win." It certainly is – but there's an undeniable sense of foreboding among Inter's long-suffering fans that they might have to wait another year to see their side snap Juve's San Siro streak.
---
WATCH OUT FOR… NO F*****G IDIOTS AT THE OLIMPICO

---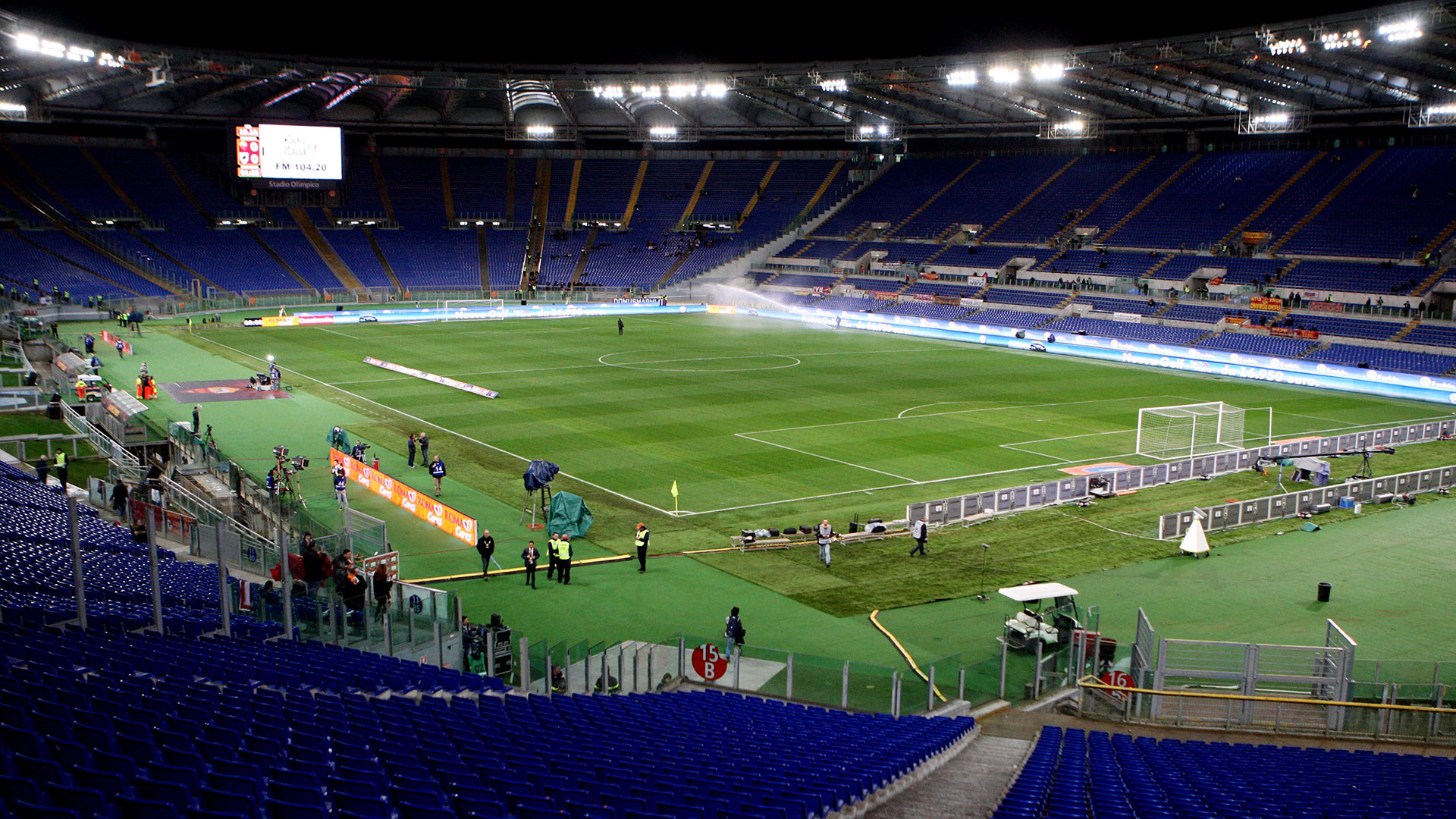 Roma president James Pallotta is not one for mincing his words. In April of this year, he lashed out at the Giallorossi supporters who had displayed a banner at the Stadio Olimpico criticising the mother of the Napoli fan who had been killed before last year's Coppa Italia final clash with Fiorentina.
"It's just not fair for all of our fans to be tarnished by a few f*****g idiots and a**holes that hang out in the Curva Sud, and I'm sure that the vast majority of Roma supporters are sick and tired of these fools, and it's up to all of us together – not just in Rome but in Italy – to put an end to their antics."
On Thursday, Pallotta partook in a Questions & Answers session with fans on the club's official Facebook page. Unsurprisingly, it wasn't long before the American was challenged on his previous comments on the club's ultras, as well as the even more contentious decision to accept the Rome council's request to divide the Curva Sud in two for safety reasons.
One fan, Alessandro Colelli, referred to himself as one of the "f*****g idiots" in question and demanded to know why Pallotta had not fought harder to "defend" the fans and their beloved curva.
Pallotta responded: "It is very nice to finally meet one of the less than 10 f*****g idiots I called out a few months ago that I felt were harming the vast majority of our fans. Any time you want to write and have further discussions, I am willing to listen as long as you promise you will listen to me too. I swear on my father's grave that we have been working to help. I have had plenty of these messages, warmest regards, the f**king President!"
Despite the humorous nature of the response, Pallotta is bitterly upset that Roma's ultras are currently 'on strike', refusing to attend home games. As he was at pains to point out, he is striving to find and solution with the authorities and he also highlighted the fact that Roma's fans are achieving nothing other than depriving Rudia Garcia's players of much-needed support.
However, despite the prospect of an empty Curva Sud for the Rome derby against Lazio on November 8, Pallotta added that he will not be dictated to by a small majority of rebels, underlining that he will stand his ground no matter what.
"I would be very disappointed if our fans aren't there for the derby. I guess there's a chance I may be sitting by myself in the Curva Sud with a flag and a sign."
---
THE BIG ISSUE… MONEY-LAUNDERING

---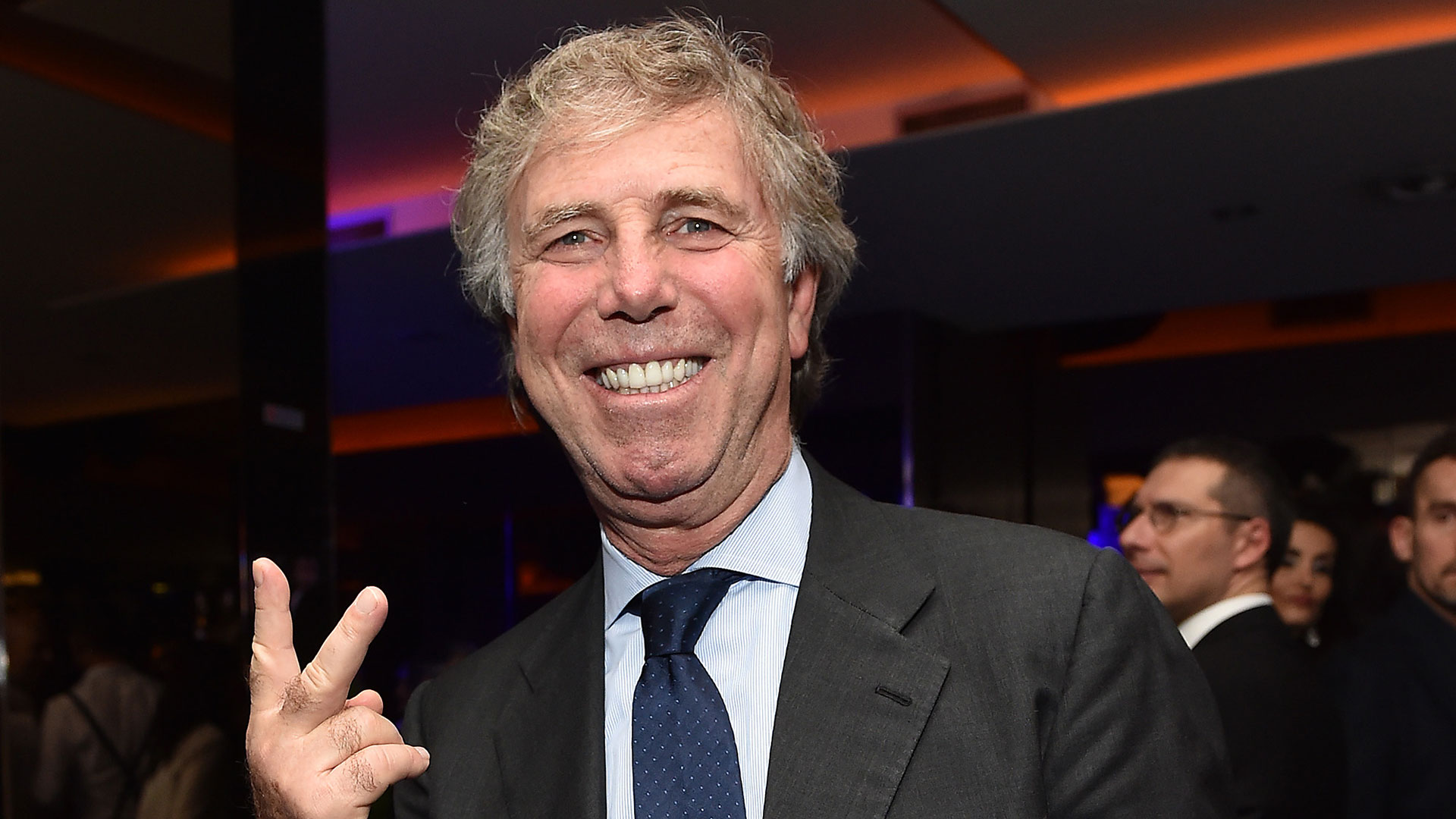 It was claimed earlier this week that Genoa president Enrico Preziosi, Lazio counterpart Claudio Lotito and AC Milan CEO Adriano Galliani were all under suspicion as part of an ongoing investigation into money-laundering related to broadcasting rights for Italian football.
According to reports, several clubs stand accused of falsifying their accounts in order to aid Mediaset's attempt to beat fellow satellite TV company Sky Sports in the latest battle for Serie A subscriptions.
The case centres on allegations that Marco Borgarelli, the president of InFront Italy, tried to rig the fight in favour of Mediaset in his capacity as an advisor to Lega Serie A and Serie B, and enlisted the help of several club presidents to help him do so.
Unsurprisingly, the denials came thick and fast.
First up, Preziosi, who had initially claimed to be the eye of "calm" at the centre of the media storm, only to then snap less than a day later.
"I'm absolutely livid; this really is the limit," the Genoa supremo stated on Thursday. "It's normal that when you're in this state of mind, you end up going nuts.
"In this case, Genoa are not the real target; even a fool would get that. We're a small club that is being used to hit higher up.
"We all know there's been a war between Mediaset and Sky over TV rights – but God knows what Genoa has to do with that.
"The most ridiculous thing is that the ringleaders are supposed to be Lotito, Galliani, and myself.
"The agreement [on TV rights] was signed by Juventus and Roma too, because it was convenient for them."
Next, Lotito, who had been recorded earlier this summer claiming that he did not want minnows Frosinone and Carpi promoted to the top flight because it would lower the value of the TV rights. The Lazio chief launched a staunch defence of his integrity, claiming that he has been the victim of a witch-hunt.
"For eight months now, a campaign of lies has been taking place against me," Lotito told La Repubblica.
"I've read many untrue things about myself. I know what I have done and what I have not done. I'm not going to comment in any way on speculation in the newspapers.
"All I'll say is that I'm disappointed by what is coming out, as none of it is true. We'll talk at the end of this story, then we'll see what the truth is."
As for Galliani, well, he's had enough of his plate lately, after being accused of playing a part in Parma's bankruptcy by deliberately undervaluing Gabriel Paletta, who joined Milan in January for a fee of €2.5 million.
Consequently, he stayed quiet, leaving it to his legal representative, Niccolo Ghedini, to allege that the media had violated the rights of the club's directors by publishing a recent phone call between the lawyer and Galliani.
Nobody is quite sure what will come out next but Preziosi has already put forward a rather interesting hypothesis: "I could actually be the victim in this story. I'm curious to see the end of this inquiry."
As are we, Enrico, as are we…
---
QUOTE OF THE WEEK

---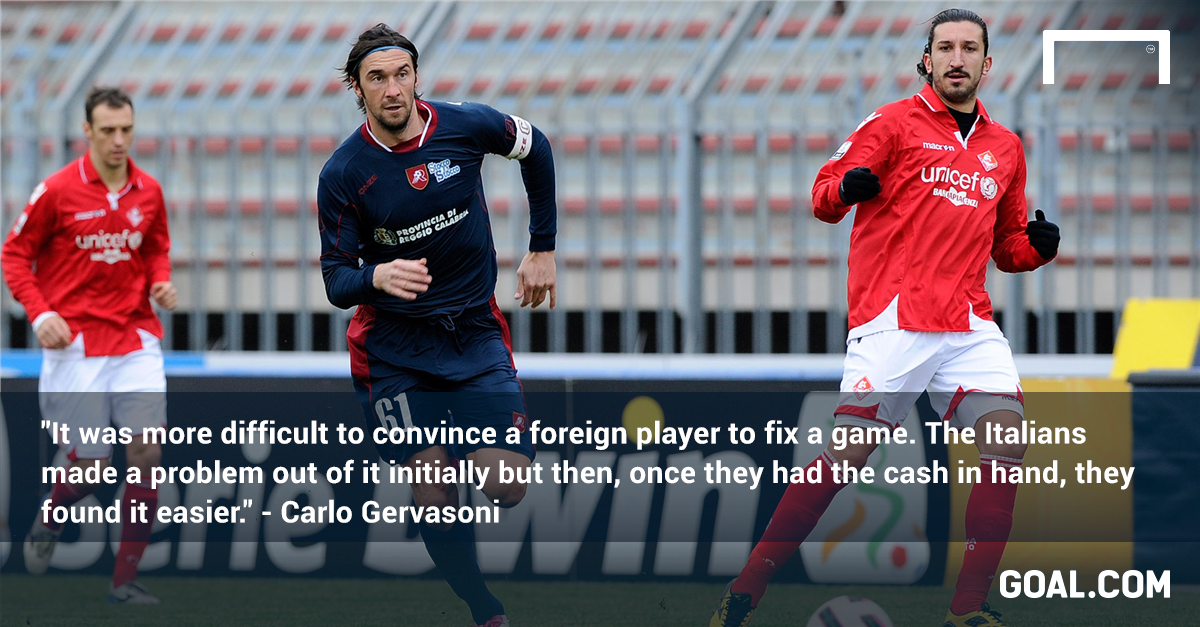 Fans often wonder how players who fixes matches can sleep at night. According to Carlo Gervasoni, the key witness in the latest Calcioscommesse scandal, it is quite difficult to get a good night's rest – but only because one gets such a buzz out of arranging a result.
"I didn't sleep soundly, but due to a positive rush of adrenaline," the former Cremonese and Piacenza defender told Italia 1. "I can't say exactly how much I earned. It was a job that paid well, sometimes €15,000 per month.
"I'm not a hypocrite – I was wrong and I regret it – but if I did it, then it's fundamentally because I was happy to bring home that much money. I'd be a hypocrite to say otherwise.
"At times, I even had to lie to my own team-mates, because I'd sometimes throw my own games. I fixed around a dozen games where I was on the pitch, then tried to fix others where I wasn't playing.
"It's complicated to give an exact number of the players I contacted for match-fixing because there's still a trial ongoing, but I more or less managed to contact 60.
"Out of these 60, only two said no: one was Italian and one foreign. I realised it was more difficult to convince a foreign player to fix a game.
"The Italians made a problem out of it initially, but then once they had the cash in hand before the game, they found it easier."
What is depressing about this whole sorry affair is that nobody is in the least bit surprised by the fact that crime syndicates are persuading players to fix matches. This has been going on for years.
"And what is so new about all of this? That football is fake, corrupt? We knew that already, even if some people pretended that they didn't know, or didn't want to know because they have economic interests, or simply because they are fans."
So said former Lazio midfielder Maurizio Montesi… in 1980.
There will be calls for reform after this latest scandal; promises of new rules and regulations. But if history has taught us anything, it is that the more things change in Italy, the more they stay the same.