The Aston Villa defender has revealed that his former Manchester City team-mate turned down the opportunity for a scrap during a particularly heated training session
---

EXTRA TIME

---
It is fair to say that Mario Balotelli is not the easiest footballer to get along with, and some might say he needs a firm hand to keep him under control. Well, Micah Richards once offered to provide that, only for the striker to back down.
The Italy international spent three years at Manchester City between 2010 and 2013, with Roberto Mancini often driven to despair by his off-the-field antics.
And Richards, who played for City for a decade, has revealed that he once offered to fight Balotelli after a training ground incident.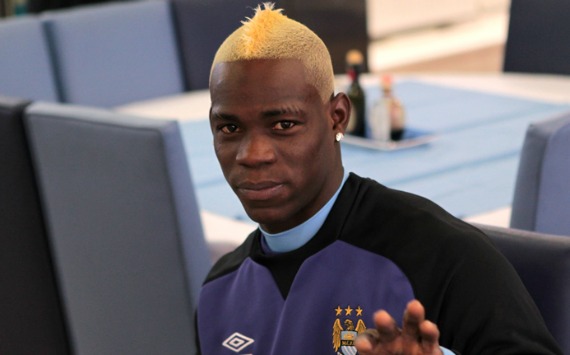 "We were playing five-a-side and we were losing because he didn't work, which is evident," Richards said on Sky TV show A League Of Their Own. "He swore at me in Italian and he thought I didn't understand.
"But I know a bit of Italian lingo so I said, 'Who you talking to?' He said it again so we squared up and and I offered him out. But he said no.
"I fancy myself against anyone!" Richards added when asked if he would have backed himself to come out on top.