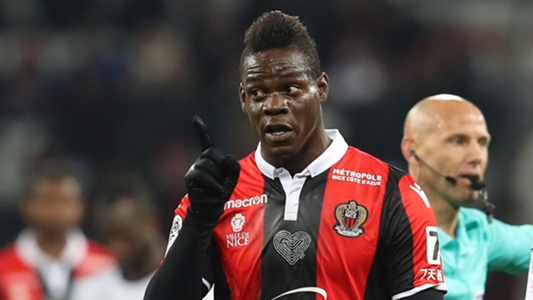 It's been a hard week for many of Ligue 1's top stars, who find themselves laid up with injury problems.
Nice striker Mario Balotelli has been on the sidelines for a couple of weeks while Lyon's ace playmaker Nabil Fekir has also been similarly inactive, though it is the absence of PSG striker Neymar that has been missed most of all.
The capital side were without their leading star when they tackled Real Madrid in the Champions League last 16 on Tuesday last week, leading to their elimination.
Estou triste pela derrota, muito mais triste por não estar em campo ajudando meus companheiros!! O que me deixa orgulhoso é ver o esforço de todos. Parabéns mon gars, ALLEZ PARIS

A post shared by Nj neymarjr (@neymarjr) on
"I'm sad for the loss, much sadder for not being on the field helping my team-mates!!" he lamented after the 2-1 defeat at Parc des Princes. "What makes me proud is to see everyone's effort. Congratulations mon gars, ALLEZ PARIS."
He may have been linked with a move away from PSG in the summer, yet the Brazilian continues to very publicly back his employers, posting a video of support on his Instagram account prior to the midweek game.
ALLEZ PARIS @psg

A post shared by Nj neymarjr (@neymarjr) on
Dani Alves was one player who made it onto the pitch, with the former Barcelona defender eager to bounce back. He is a source of positivity at all times, and even after the club's latest European setback he was keen to be a source of inspiration.
"Do not ever give up, you can be inspiring to other dreamers," he told his social media followers before helping his side to a 5-0 win over Metz on Saturday.
"Não desista nunca, você pode está sendo inspiração para outros sonhadores" #GoodCrazyMood #letsgoupMF

A post shared by DanialvesD2 My Twitter (@danialves) on
Kylian Mbappe, meanwhile, was back hard at work at training following the loss to the Spanish side – and it paid off for him as he was on target at the weekend along with Christopher Nkunku, who scored twice, Thomas Meunier and Thiago Silva.
It seems, however, he did not enjoy the weather.
 

A post shared by Kylian Mbappé (@k.mbappe29) on
Balotelli, meanwhile, took advantage of his time off due to muscular pains to play father to Lion, who was born in September.
He posted an intimate video of him feeding his son.
 

A post shared by Mario Balotelli (@mb459) on
It seems that Balo was not greatly missed by Nice for once. Alassane Plea scored four times to help the Cote d'Azur club to a 5-2 win over Guingamp – their first without the Italian all season.
While he hopes to be back for next weekend, PSG have a quicker turnaround as they face Angers on Wednesday in a match pushed forward due to their presence in the Coupe de la Ligue final in a fortnight.
Let'