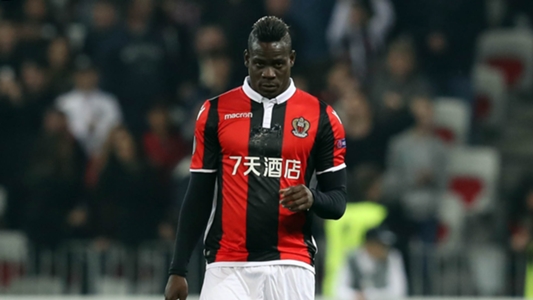 All eyes were turned towards Paris Saint-Germain's trip to Lyon on Sunday for the blockbuster affair of a Ligue 1 week that saw every team play two games.
PSG sparkled in that additional round, recording a club-record home victory as they thumped Dijon 8-0 at Parc des Princes. It seemed to set them up perfectly for Sunday's match, though they had to do without Neymar because of thigh trouble.
It was a game that was eagerly anticipated in the Rhone Valley. Lyon felt a sense of injustice that they had lost the first game between the clubs and Nabil Fekir, in particular, was eager to build the game up on his social channel.
Allez l'OL ! #OLPSG

A post shared by Nabil Fekir (@nabilfekir) on
The playmaker has been one of the stars of Ligue 1 this season and showcased his abilities as early as the second minute, when he bent in a terrific free kick from long range. 
It was, however, down to Memphis Depay to secure the points, and the former Manchester United man posted a rather fetching picture on his Instagram account afterwards to mark the moment he sent a stunning shot from range into the top corner. 
A post shared by Memphis Depay (@memphisdepay) on
For the Parisians, who retain an eight-point lead at the top of the table, it was not such a happy affair. Kylian Mbappe, in particular, had a painful evening as he took a heavy head blow then had to be replaced after clashing with home goalkeeper Anthony Lopes in the first half.
His exit from the game was a sharp contrast to the relaxed build up, in which he posted a picture of himself along with fellow youngster Christopher Nkunku on the team plane.
Départ pour Lyon

A post shared by Kylian Mbappé (@k.mbappe29) on
Dani Alves' evening came to a premature end, sent off for dissent towards the referee before an hour had been played.
Prior to kick off, the Brazilian had used Patrice Evra's catchphrase on his Instagram account, proclaiming: "I LOVE THIS GAME." But just as the former Marseille man's last action for the Stade Velodrome club was to be sent off, Alves also saw red in unexpected circumstances given his experience.
"Não esqueçam de amar o que fazem, não custará esforço nem terá sacrifícios. I LOVE THIS GAME #GoodCra32

A post shared by DanialvesD2 My Twitter (@danialves) on
So what of Neymar? After scoring four times and creating two more in the win over Dijon, he still managed to have an eventful week, crossing paths with former PSG player and style icon David Beckham.
"Good to see you, legend," he put on his Instagram account after meeting the ex-England star.
Good to see u legend @davidbeckham

A post shared by Nj neymarjr (@neymarjr) on
Meanwhile, he showed his sensitive side by posting a picture of himself with his mother on the occasion of her birthday.
"Today is the day of this warrior woman, beautiful, wonderful and a companion for life," he said. 
"I wish you all the happiness in the world, thank God for having you in my life. Thanks for all that you have taught me," he posted.
Hoje é o dia dessa mulher guerreira, linda, maravilhosa, gostosa, amiga, companheira e minha MAMÃE … Te desejo toda felicidade do mundo pra ti, agradeço a Deus por ter você em minha vida. Obrigado por todos os ensinamentos. TE AMO @nadine.goncalves

A post shared by Nj neymarjr (@neymarjr) on
Meanwhile, Mario Balotelli, one of the great characters in football today, has been in hot form for Nice, who are charging up the table towards the European spots. The Italian striker has scored 12 goals this season, including a double in a 2-2 draw against Monaco in midweek – a match they might easily have won.
"Shame for the result but the team played well. Bravo les gars and let's keep going," he said.
Shame for the result but the team played well! bravo les gars and let's keep going ! #issanissa Merci les supporters

A post shared by Mario Balotelli (@mb459) on
Nice did indeed keep going at the weekend, with a 1-0 win over Saint-Etienne, after Balotelli had looked back on one of the best faceswaps ever.
#tbt when I was the president of the U.S. # #barackotelli

A post shared by Mario Balotelli (@mb459) on
"When I was the president of the US," he laughed.
After a round of midweek cup matches, Ligue 1 returns next weekend, with PSG, who will hope to have Neymar back, tacking Montpellier as Lyon go to Bordeaux and Marseille host Monaco in Sunday's big showdown.
Let'