When Mario Balotelli departed Liverpool for Nice, his reputation was so low that the Reds literally gave him away. He had become a comic book character of fun, someone to be laughed at, even mocked. 
But 'Super Mario' is back — perhaps better than ever. 
His road to redemption has been a lengthy one, yet it speaks volumes of the progress that the 27-year-old has made that there was widespread — and justifiable — shock as he was omitted from interim coach Luigi Di Biagio's Italy squad.
The last time Balotelli turned out for the Azzurri was World Cup 2014, in which they embarrassingly flopped out in the first round, dumped out of the competition by Uruguay and Costa Rica. 
In the four years of exile he has suffered, things have only gotten worse on the international scene for a country with a pedigree few others can match. After a commendable showing at Euro 2016, in which they lost in the quarter-finals to Germany on penalties, they failed to qualify for World Cup 2018, bettered by Sweden in the playoffs.
[embedded content]
It was for want of a goalscorer that Italy were eliminated. Not only did they fail to find the net in 180 minutes against Sweden, they have scored only three times in six internationals since the beginning of the season. On the roll of scorers: Ciro Immobile, centre-back Giorgio Chiellini and less-than-prolific winger Antonio Candreva. 
Di Biagio's solution to solve this problem has been to call up Simone Verdi, a man who has never hit double figures in his career.
"I've already explained that numbers are very clear for strikers, but they must be seasoned with certain performances," Di Biagio claimed to the press. 
"I've watched, evaluated and decided players, and I think I picked the best team possible. That's how it is right now, but I won't close the door on anyone." 
The coach's words, though, do not correspond to his actions as pointed out by Balotelli's agent, Mino Raiola, who rather grandly claimed the forward "is worth €100m" earlier this month.
"If Di Biagio says that numbers don't count for a striker then the national team is closed for players like him," he complained to Radio 24. "The national team should be represented by the best, so if the best don't go then we don't understand the criteria."
And Raiola has a point.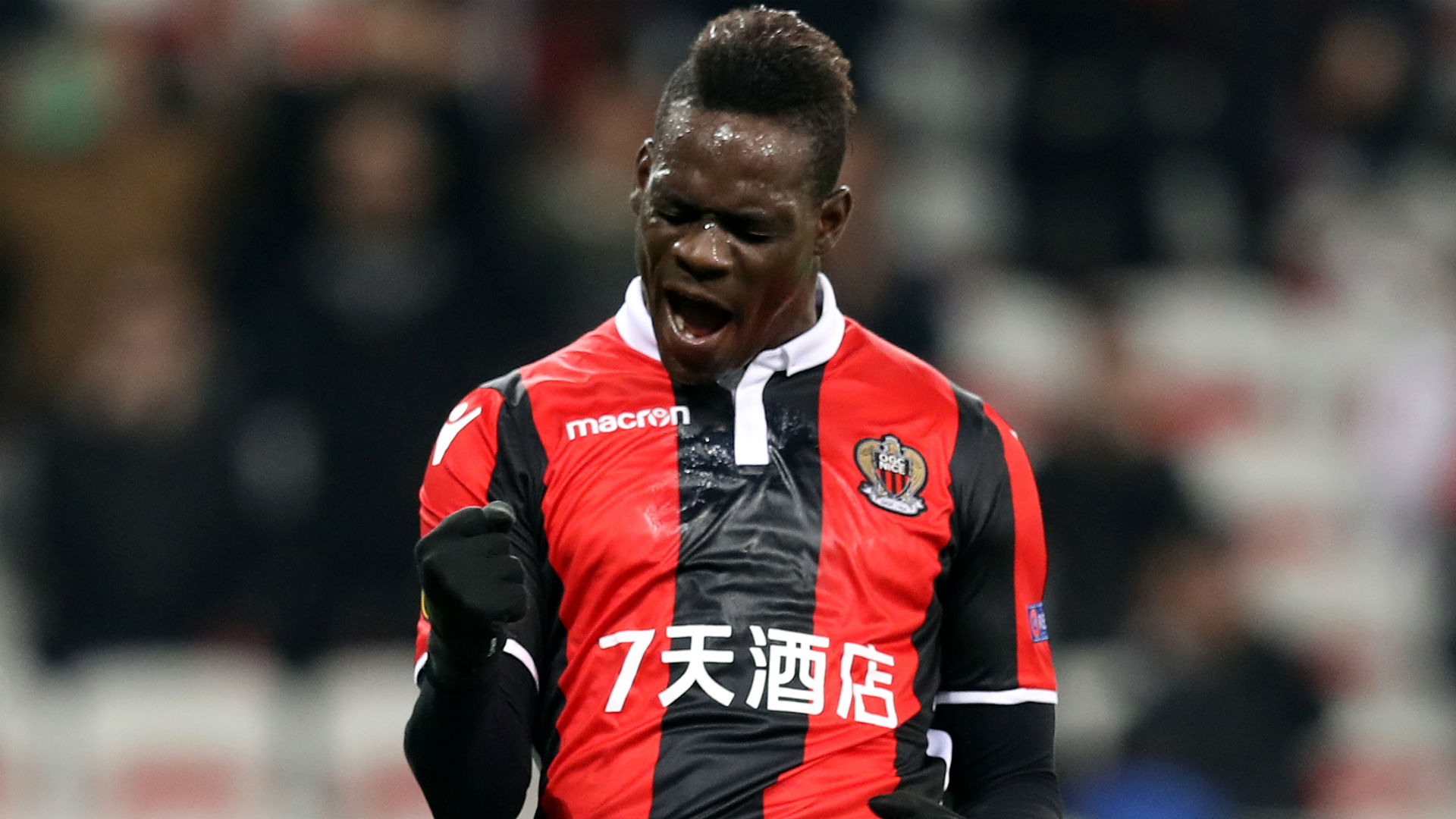 Save Immobile, who has repeated misfired for the national team, and the 35-year-old Fabio Quagliarella, no top-flight Italian striker has statistics that can compare to Balotelli's 14 goals in 21 Ligue 1 outings and 22 overall.
"I think this has been one of the best seasons of my career," he told Canal+ last week. "But I can do a lot more. I hope the best is yet to come."
Indeed, at just 27, there is strong evidence to suggest that Balotelli, who is out of contract in the summer and set to whip up a transfer storm, is hitting his peak. 
His increasingly mature demeanour on and off the field has been successfully cultivated by head coach Lucien Favre, who has at times been left as exasperated as anyone by the Italian, but who has persisted and drawn the best from him.
"He has really improved in his movement. He's becoming more altruistic and effective," the Swiss said earlier this season. "He still has a lot of work to do, but we know what that is.
"He works hard in training, he presses when he has lost the ball. It's a little step forward, but it's an important one."
Balotelli admitted himself that he needs a manager who will "break his balls" to get the most from him.
In the past, when the Italy squad was replete with talent, that seemed enough justification to leave him on the outside, but now with such a paucity of options to select from, this stubbornness seems downright foolish.
Balotelli does not deserve to be ostracised for past crimes but instead should be judged on current form, just as any other player is assessed. He is no longer the tearaway that he once was when he was young and is in a better place than ever to be harnessed for the good of his nation. 
Until Italy realise that, it will be to their detriment.
Let'