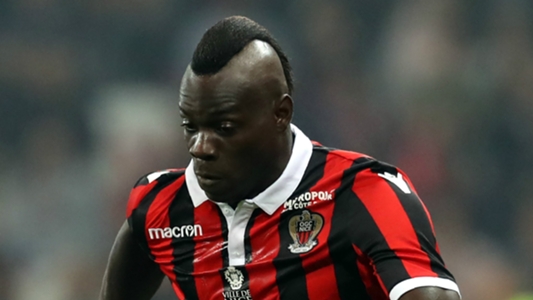 Mario Balotelli is unlikely to return to Nice next season as the club is not prepared to offer him a contract extension, according to president Jean-Pierre Rivère.
After struggles with Liverpool and AC Milan, Balotelli underwent a career renaissance in the south of France with Nice, scoring 33 Ligue 1 goals over the last two seasons.
However, after it appeared Balotelli might depart the team on free last summer, he ultimately decided to remain, but missed out on the pre-season.
Questions about his fitness and weight have remained since, and though he has managed to find his way into new Nice coach Patrick Vieira's teams, Balotelli has struggled badly this season.
He has yet to find the net in Ligue 1 this season, tallying just a single assist in 10 appearances, nine of those starts.
Rivere has downplayed those struggles, saying it is to be expected following Balotelli missed out on the pre-season.
And though he is now fit, but not scoring, the president thinks it is only a matter of time before he finds his form.
"Mario, for us, was leaving [last summer] so he missed his preparation," Rivere told RMC Sport. "I think every player that misses his preparation suffers for the first part of the season.
"Now he has recovered his physical aptitude, but he's not in luck (in front of goal). So the poor guy is frustrated.
"But Mario didn't lose his talent (overnight). The day one goes in, then the goals will keep piling up. Let's not have any regret".
However, despite that optimism, Rivere said he has no plans to offer Balotelli a new deal, meaning his time with the club is likely to end this summer.
"An extension? No I think it will be over," he added.
If Balotelli does leave the club, his list of potential destinations may have gotten shorter Thursday.
In addition to Nice not offering him a new contract, Balotelli all but ruled out a return to Milan.
Reports had suggested his agent, Mino Raiola, had offered him the Serie A side, but scorn from the club's fans prompted Balotelli to respond angrily on Instagram, potentially killing any chance of a third return to San Siro.
Let'