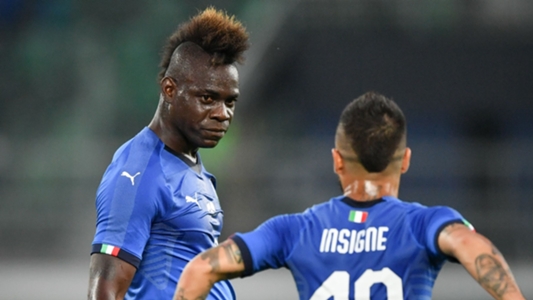 Mario Balotelli says he prefers not to think too far ahead in regards to his future, and does not know what is ahead for him.
The Italy international has made a strong go of it the past two seasons with Nice, scoring 33 goals in Ligue 1 over that span.
His strong form in France, along with the ascension of Balotelli's former manager Robert Mancini with Italy, has seen the striker return to the national team and score a goal against Saudi Arabia in the process.
But while his Italy future seems to be improving, Balotelli's club outlook remains murky as he nears the end of his contract with Nice.
The striker has been linked for a move away from from the Ligue 1 side, with his agent Mino Raiola hinting at a possible move back to Serie A with Napoli, though the club dismissed he was on their radar. 
[embedded content]
However, in an interview with Nice's club website, Balotelli admitted he does not know what the future holds and that his focus is on a week-to-week basis.
"I never really think about [the future]," Balotelli told the club's website. "I don't want to think too far [ahead].
"I want to concentrate on what comes during the week. Next week, I will think about next week. After, I will think about the week after.
"To be honest, I know nothing about my future."
One thing Balotelli did say was that he did not feel he needed to go to a place where he was the biggest name. Instead, he pointed to his experience with star studded sides as proof he is content playing second fiddle.
"I always play in teams where there were a lot of stars," Balotelli said. "I think it's nice to [be the star of the team], but it's not so important to me."
Balotelli and Italy will be back in action on June 1 against France and then round off their summer friendlies against the Netherlands on June 4.
Let'