The Nice star discussed life in France as well as the possibility of moving to Camp Nou, while he used the chance to hit out at Liverpool once more
Mario Balotelli claimed he once was close to joining Barcelona, while he blasted Liverpool as a club and called playing for Manchester City a "dream".
Man Utd can have Griezmann
The troubled striker is presently playing for Nice after his contract at Liverpool expired, and his goals have fired them into Ligue 1 title contention.
And he admitted that he once came close to moving to Camp Nou, but his asking price proved to be too high.
"I nearly joined Barcelona, but the club that had me at the time wanted money," the 26-year-old told RMC.
There is talk of the former Inter starlet finally focusing on his performances on the pitch and leaving aside distractions to reach his peak.
And Balotelli believes the environment surrounding him at Nice is ideal for him to showcase his potential, similar to the situation he found at City and unlike the difficulties he was confronted by at Liverpool.
"Manchester City was a dream because there was such an Italian atmosphere there. Don't speak to me about Liverpool, please. There was a team with great people, fantastic fans, but the place…
"There are four players here [at Nice] who have really impressed me: Jean-Michel Seri, Ricardo Pereira, Wylan Cyprien and Alassane Plea. I think they will become big players in future and have such potential.
H​ow Guardiola is changing the Man City defence
"We often go out to dinner together as a team, to help build that unity. Nice were top of the table for a long time and proved we can do it.
Despite his love for life in France, Balotelli did endure a low point over the new year period when he went a run of games without scoring while picking up two red cards.
And the Italy striker has admitted that he does not take particularly to the job of defending from the front, while he discussed racist abuse he suffered from Bastia fans in February and used the opportunity to lash out at reports in the press once more.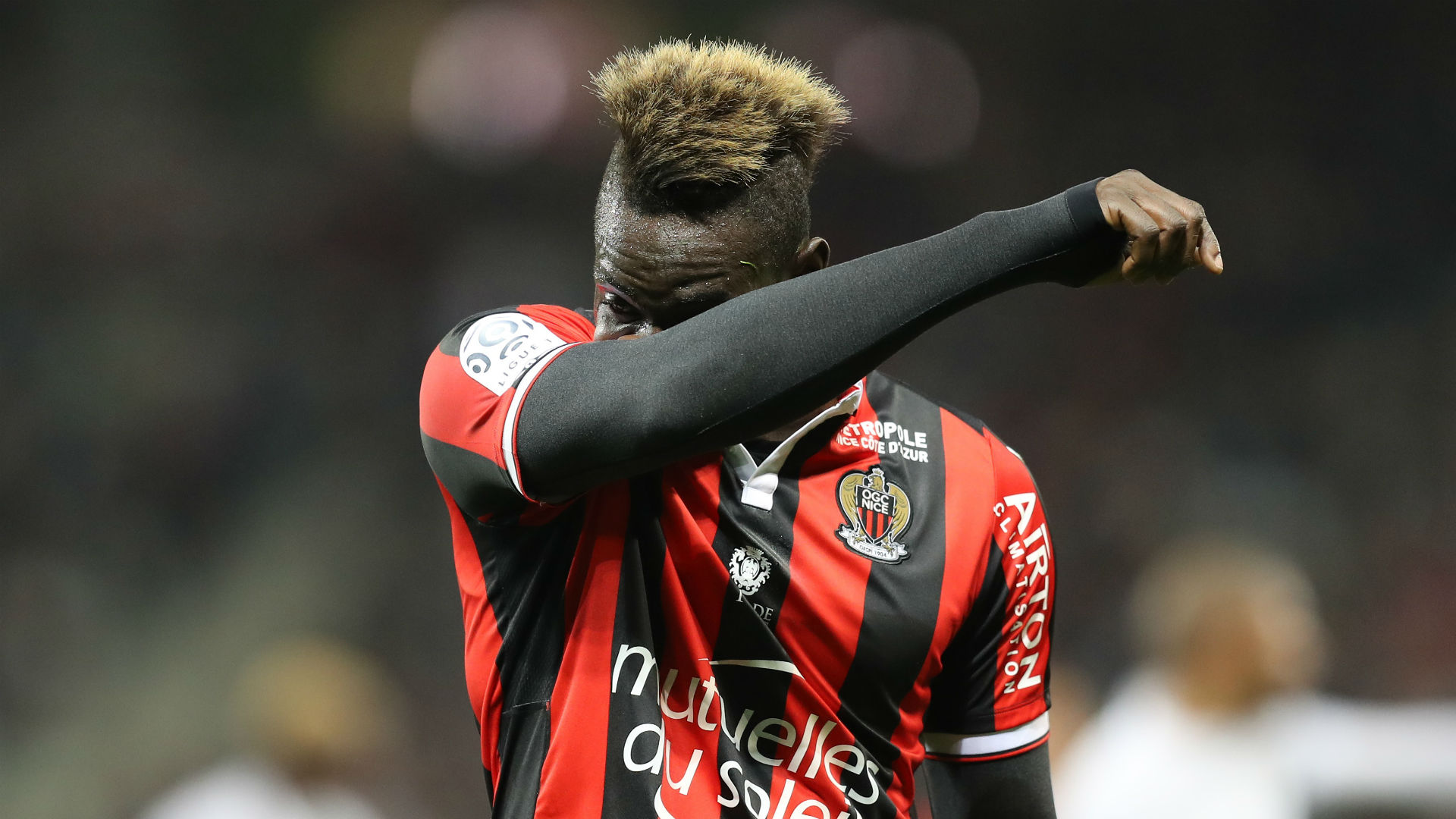 "He [Nice coach Lucien Favre] wants players to work on pressing and all that," Balotelli added. "I don't like defending, but modern football is like that, you have to work all week to be good at the weekend.
Man Utd have never had it this bad
"The problem with Bastia is that it's bigger than football. I couldn't say anything during the match, but afterwards I wanted to use my voice and say something for those who feel they can't react in these situations. I did it for them.
"I don't care what people think. They only see me on the pitch for 90 minutes per week. What you read in the Press is always rubbish. I am not someone who likes to talk a lot, I never lost my head. I have very few friends now, but they are true friends.
"Every now and then I read 'Oh Balotelli is going out with this girl'. I mean, who cares?"