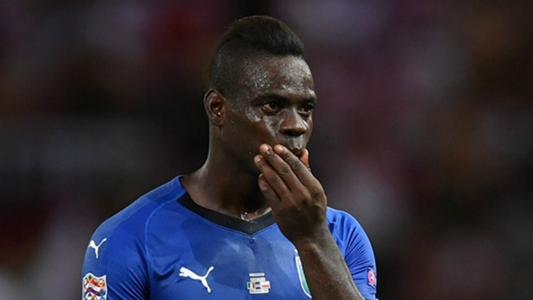 Nice striker Mario Balotelli has hit back after receiving racist messages via social media.
The striker, who has struggled for form this season, has never shied away from such controversy in the past and once again launched a defence of himself after being the victim of unsavoury words.
Posting on Instagram, the Italy international said in Italian: "That's enough. You, the racists, deserve only one thing: to live alone until death, without anyone thinking of you, that no one will miss you and you'll die without being remembered. You are part of the sickness in this world.
"Come and tell me these things to my face, we'll see if the screen of your telephone will continue to protect you."
Apparement #Balotelli a reçus des insulte raciste sur Instagram ou un truc du genre (je ne parle pas italien) enfin bon j'espère que tout va se réglé et qu'il en fera abstraction pour ce soir soutien à lui dans tout les cas. #OGCNice pic.twitter.com/gLZnLpm5Iw
— Balotelli La Poumpa (@bagnar1904) November 10, 2018
Balotelli has a long history with racist abuse, having had bananas thrown at him by Italian fans prior to the 2009 European Under-21 Championship, while Juventus supporters sang: 'There are no black Italians' during a Serie A fixture with which he played with Inter that same year.
By the time he was ready to turn out for Italy at the 2012 European Championships, he was asked what might happen if someone threw a banana at him. He replied: "I will go to jail, because I will kill them."
Since moving to France, the problem has continued to dog him. Bastia were forced to play behind closed doors for three home matches after their fans aimed monkey chants at him, while earlier this year Balotelli was booked for protesting to the referee after he was the subject to more abuse during a Ligue 1 fixture against Dijon.
The 28-year-old striker's troubles on the field in Le Championnat, however, have centred around his form, with Patrick Vieira taking a dig at the forward in the aftermath of the club's 1-0 win over nine-man Nimes on Saturday, which saw the Italy star blow a kiss at the home fans when he was substituted midway through the second half.
Let'