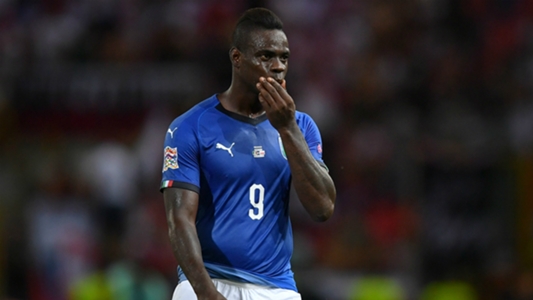 Nice striker Mario Balotelli has been backed by midfielder Pierre Lees-Melou after reports that the former Manchester City star reported for pre-season training overweight.
Balotelli scored 26 goals in 38 games for the Ligue 1 club last season, as they finished eighth.
However, reports claimed that he returned from his holidays weighing 103 kilograms, with his ideal weight said to be nearer to 86kg.
Balotelli took to social media to rubbish the rumours, writing on Instagram: "Fined for being overweight? Look at my physique! It makes me laugh hearing things like that about my weight.
"P*** off with your invented rubbish."
And Lees Melou has now echoed his team-mate's sentiments, insisting that he is training well.
"He is doing well and he is working a lot," said the 25-year-old midfielder, per RMC Sport.
"If you see him, you'll see him for yourself. He works very well, he is very fit and very sharp, so I do not worry about him."
Balotelli missed the first three games of the season through suspension but was left out against Rennes because of a calf injury after featuring in the 1-0 win over Lyon.
"Of course, we all know Mario," Melou added.
"We know the good he has done in the different clubs he has played, and also in Nice, but he is coming back."
Let'