Italy international striker Mario Balotelli has criticised rapper Kanye West for comments he made over slavery.
West claimed the enslavement of African Americans over centuries was a "choice".
Speaking to TMZ, the 40-year-old said: "When you hear about slavery for 400 years… for 400 years? That sounds like a choice. 
"You was there for 400 years and it's all of y'all? It's like we're mentally imprisoned."
West partially retracted his comments as he tweeted: "Of course I know that slaves did not get shackled and put on a boat by free will. My point is for us to have stayed in that position even though the numbers were on our side means that we were mentally enslaved."
However, that has led to a backlash from many quarters, with Balotelli speaking up from the footballing world.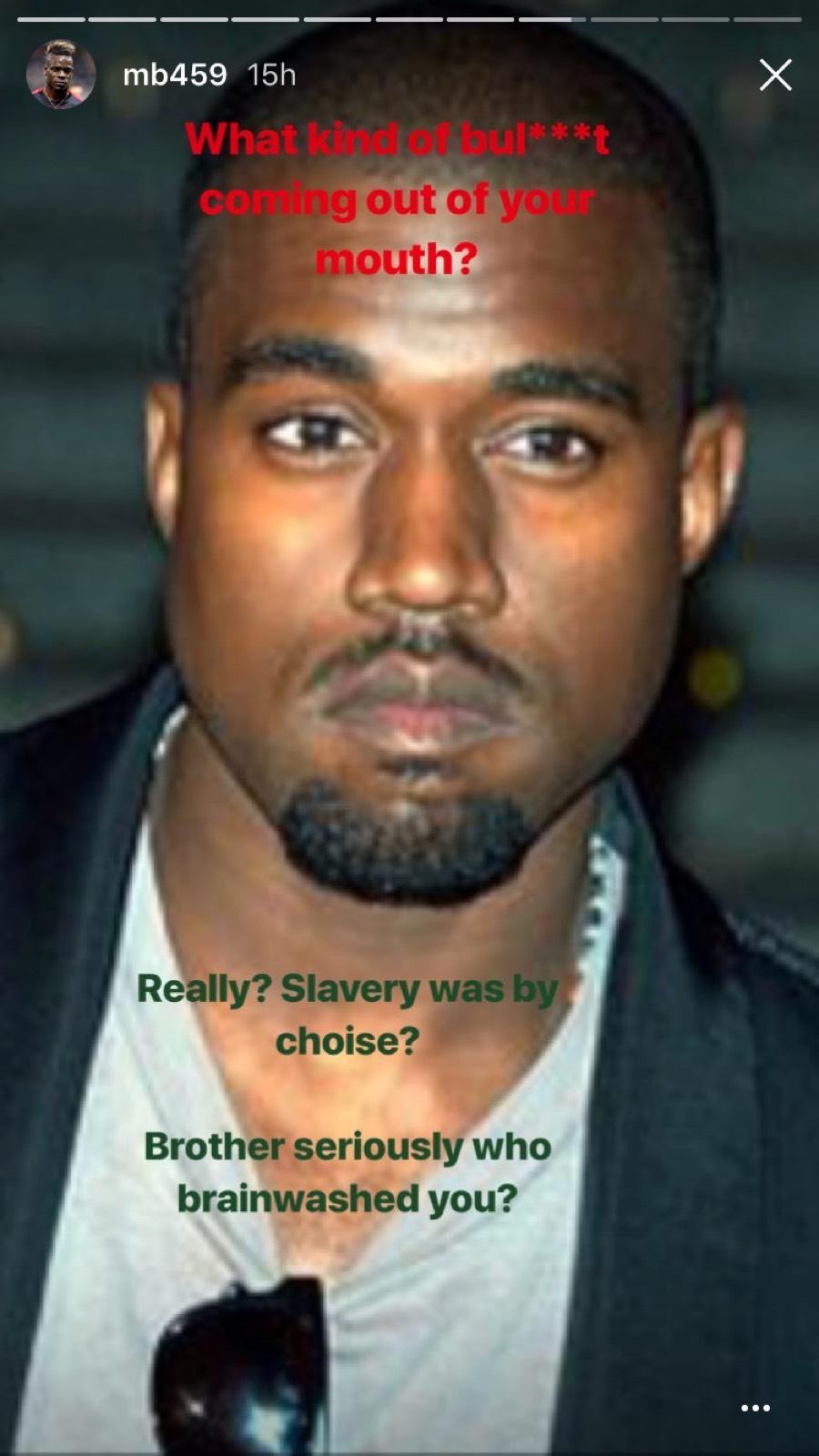 "What kind of bull***t coming out of your month?" he said on Instagram. "Really? Slavery was by choice? Brother, seriously, who brainwashed you?"
Balotelli, who was born to Ghanaian parents and adopted by an Italian family, has been dogged by racist incidents throughout his career, most recently claiming that he received racial abuse from a section of Dijon fans during a 3-2 defeat in Ligue 1 in February.
In the past, he has hinted that his ongoing exclusion from the Italian national team has its roots in race, although he recently indicated that he would like a move back to Serie A in the summer, when his contract with Nice expires after a successful two-year stay on the Cote d'Azur.
The 27-year-old striker has scored 15 goals in 25 league outings for Lucien Favre's side this season and is aiming to fire them into the Europa League next term before making his likely departure back home, although MLS side DC United have also been credited with an interest in him. 
Let'