The former Italy international is seemingly a changed man but does he have sufficient time to resurrect his career now that he has been sidelined by injury until the New Year?

When Liverpool made the surprising decision to sign Mario Balotelli in August, 2015, then manager Brendan Rodgers assured concerned supporters that the enigmatic striker knew that he was on his "last chance" to prove himself at a big club.
Almost exactly 12 months later, Adriano Galliani defended AC Milan's decision to re-sign the 25-year-old on loan by saying: "Mario knows that this is absolutely his last chance."
Perhaps next August, some other club official at one of Europe's elite will be saying the exact same thing about a player blessed with an imposing physique and incredible technique. But it seems increasingly unlikely.
Balotelli's career has reached a crossroads – and he knows it. The player is determined to make the most of his second spell at San Siro in order to relaunch a career that seemed set for superstardom the night he blew Germany away at Euro 2012.
However, can he turn things around? Below, a group of Goal experts discuss whether Super Mario can bounce back or is destined to be remembered as a frustratingly unfulfilled talent…
---
CAN HE STILL MAKE IT IN MILAN?

---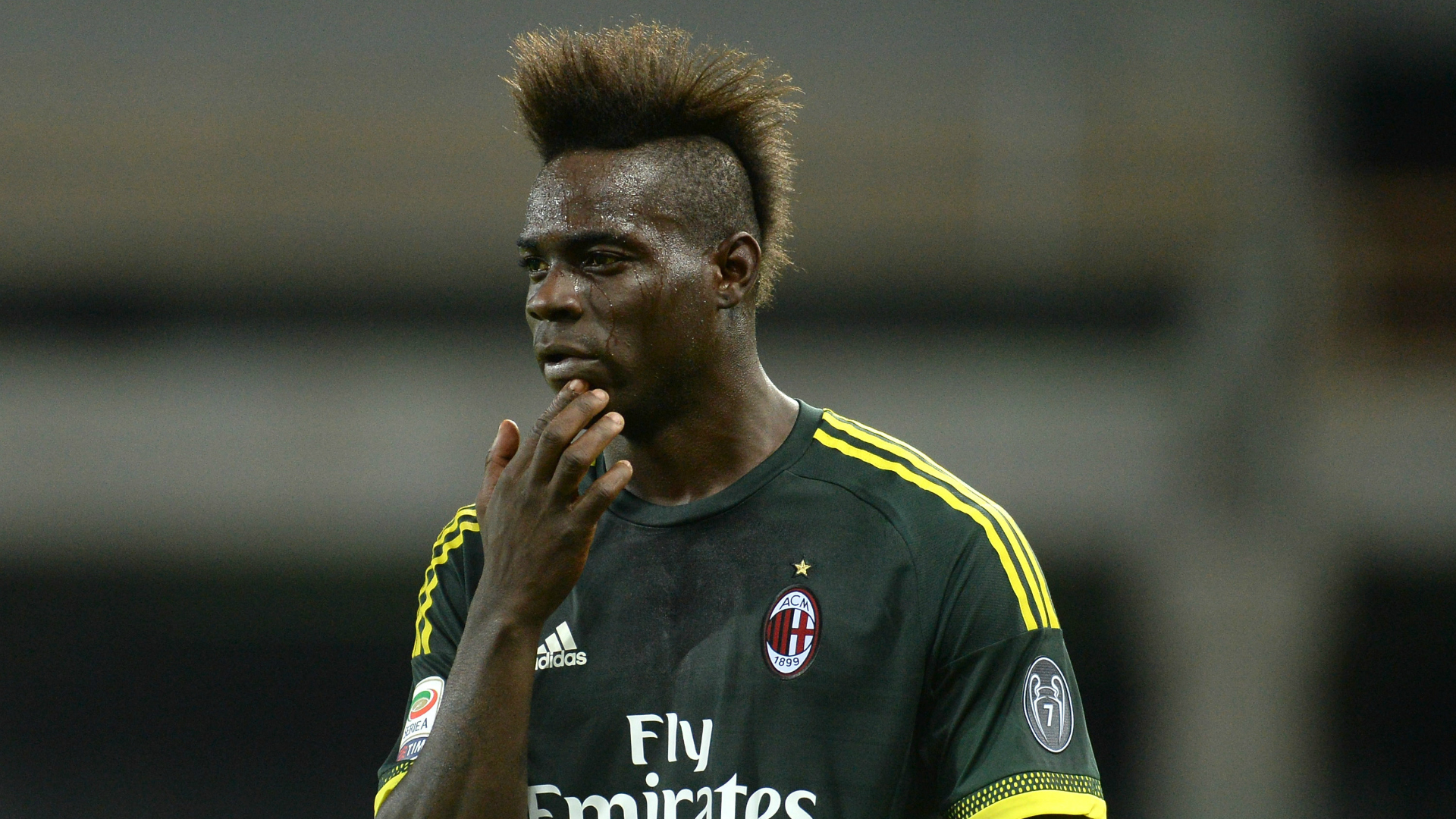 By Simone Gambino | Goal Italia
It was supposed to be the season for revival, redemption, a fresh start after a year of failure in which he had lost his superstar status. Fate, though, has turned its back on Balotelli, who has been ruled out of action until 2016 with a troublesome groin problem. It's a blow for Milan, who had taken a major gamble on Balotelli during the summer, but it's more devastating for the player, who is approaching the halfway point of the most pivotal season of his career. With the European Championships on the horizon, Balotelli still has so much to prove.
His second spell with Milan started on the right foot: impeccably behaved in training; respectfully silent on the bench; and immediately decisive when called up. For Balotelli, there have only been four appearances, 228 minutes played and one goal. But things had been going well. Before the game against Genoa, Balotelli's final outing before his injury, Milan CEO Adriano Galliani enthused: "He has behaved wonderfully. He has been flawless, both on the pitch and off it. It's true that a month is not enough time to make a full apprasial but, so far, Balotelli has been super in every regard."
Unfortunately, the injury-enforced lay-off arrived at the precise moment in which Balotelli looked set to reclaim his place in the Rossoneri starting line-up. Now, though, he must play a waiting game. He is not expected back until January and then, the pressure will be on him to pick up where he left off. He will have to; he simply has no other choice. Balotelli appears to be a changed man but now, more than ever, he is running out of time.
---
IS THERE ANY HOPE OF AN ITALY RECALL?

---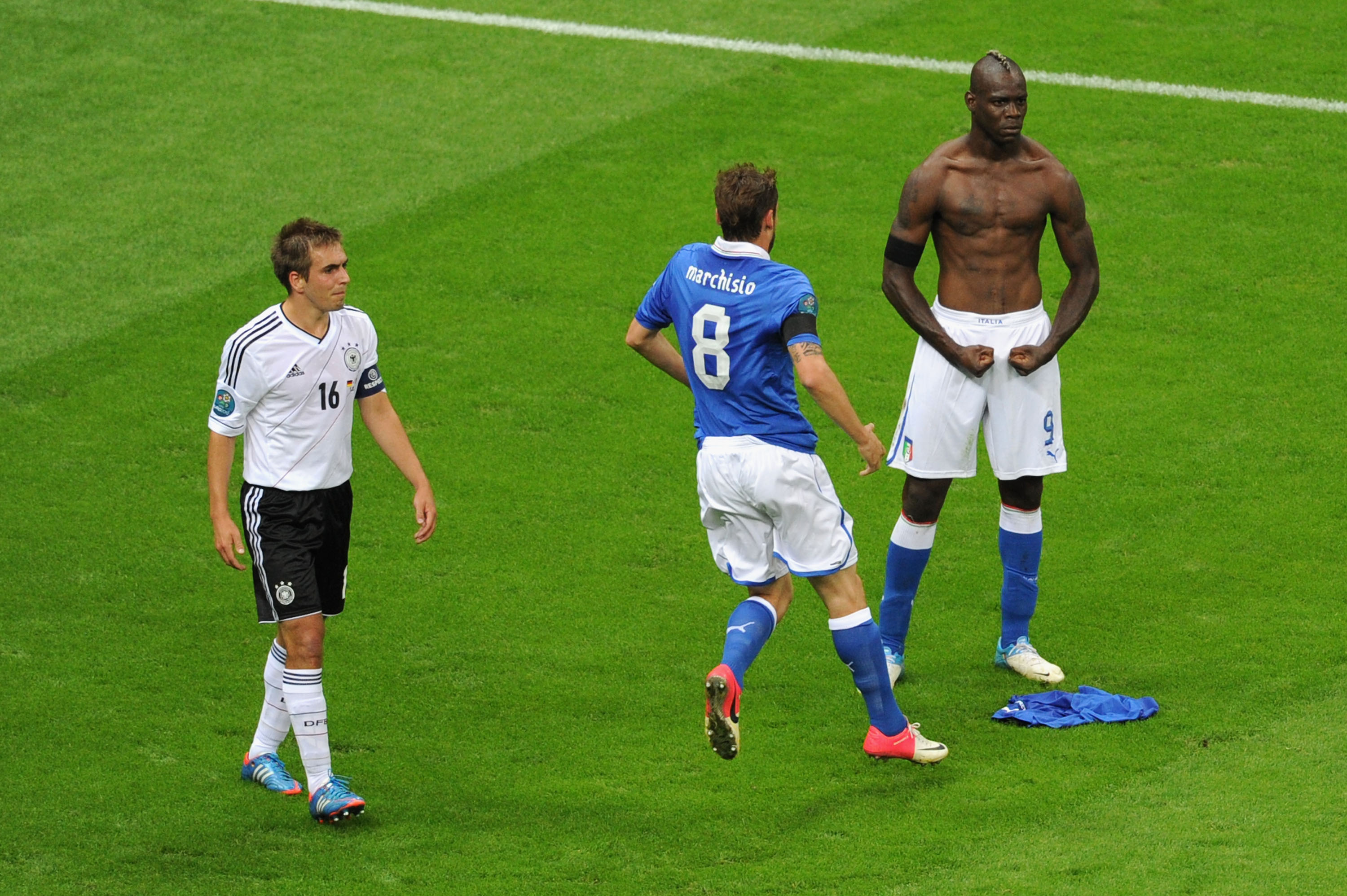 By Federico Cassotti | Editor Goal Italia
Mario Balotelli's relationship with the national team ended on June 24, 2014 in Natal. That was the date on which Italy were eliminated from the group stage of the World Cup after a 1-0 loss to Uruguay. Since that day, Balotelli's career has gone into freefall, for both club and country.
From the moment he took charge of the Azzurri, Antonio Conte has shown little sympathy towards Balotelli and his downward spiral. After being initially being overlooked by the former Bianconeri boss, the striker was recalled to the Italy set-up in November of last year but was not given any game time on the back of a series of typically lethargic and indifferent performances in training.
The return to Milan this summer once again prompted talk of an international recall but Conte made his stance very clear: "Balotelli? He needs to follow a particular parth to get into the national team. Two good games are not enough to reclaim the Azzurri jersey. I need to have certain assurances and the same goes for him as everyone else. Mario must be determined in his search for consistency."
The door is almost closed but, with the right attitude, Balotelli still has time to reopen it.
---
WOULD LIVERPOOL EVEN WANT HIM BACK?

---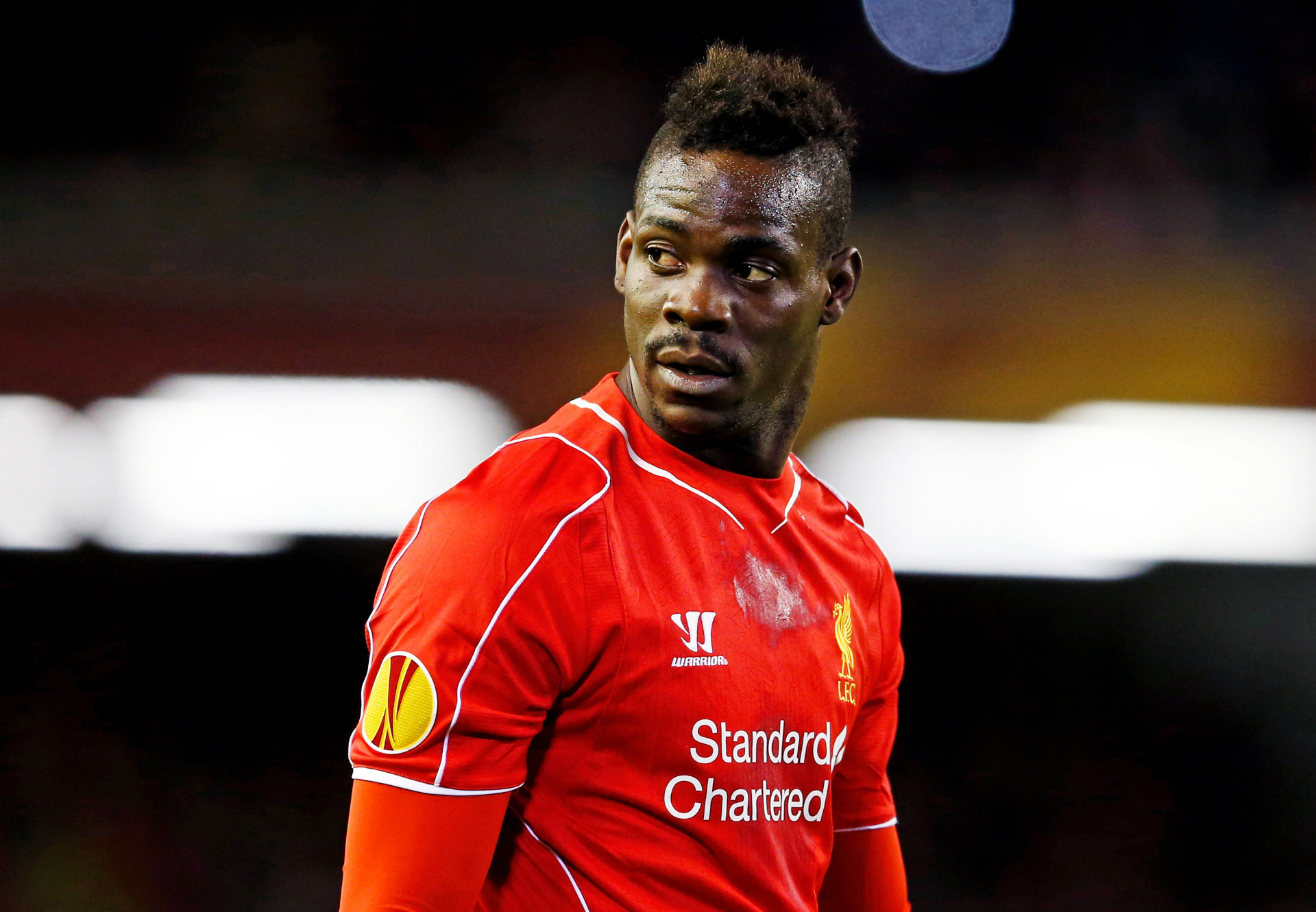 By Melissa Reddy | Liverpool Correspondent
Given Liverpool's misfortune in terms of injuries and in front of goal, you'd expect the news of Balotelli's setback to be dispiriting on Merseyside. However, the common response to his hernia complaint has been a shrug of the shoulders, much like the striker's demeanour when he was playing for club.
Balotelli is in the distance now, and that's where most Liverpool fans like him best. Despite his obvious talent and his ability to produce magnificent moments, the Italian is not missed at Melwood, where his application in training was non-existent and his individualism over the collective was not appreciated. As the club's former captain Steven Gerrard stated: "You're always fighting a losing battle with Balotelli. He does too many things wrong."
Balotelli's injury will not make Liverpool's task of offloading him permanently any easier. And while Jurgen Klopp has been keen to analyse the club's on-loan players, the manager is not expected to plump for the Italian given the player's aversion to hard work.
---
HAS HE BEEN FORGOTTEN ABOUT IN ENGLAND?

---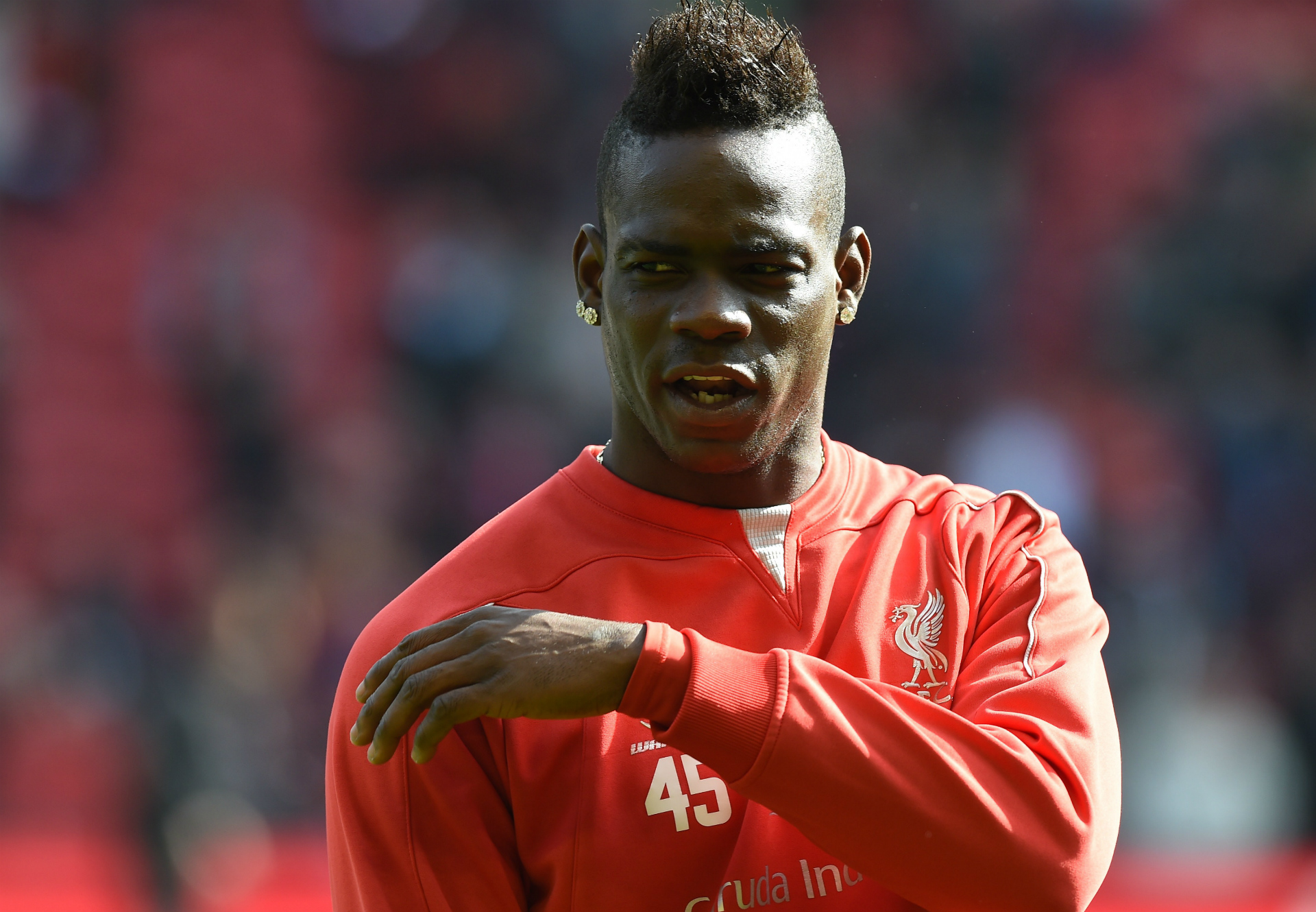 By Chris Davie | Goal UK
Balotelli has slipped off the radar completely following his return to Italy and his low profile hasn't been helped by his hernia injury.
At international level, Antonio Conte's refusal to give him any game time since the 2014 World Cup – even for September's matches against Malta and Bulgaria – signals a player in decline, rather than one who is getting his career on track.
From a Premier League point of view, consistency has always been Balotelli's downfall. At Manchester City and, in very rare cases, Liverpool, he may have shown flashes of his talent but it's never been enough to prove that he has the hallmarks of a world-class striker.
However, until we see him score regularly in Serie A and return to the national team, the most we'll see of Balotelli will be via his Instagram account.