Out of action after being sent off last weekend, the Italy international forward has had his hopes of an international recall receive a serious blow
It's been a troubled week for Mario Balotelli, but the Nice striker should look on the bright side – at least he has his tongue.
Nevertheless, the 26-year-old forward has been keeping a low profile over the past seven days, during which his future at Nice has come under question following his red card at Lorient last weekend. It was an incident that caused quite a stir due to its needless nature, with the Italian apparently insulting referee Tony Chapron in English.
Mino Raiola, the player's agent, believes he may have an answer to his charge's problem, though.
"I have already found the solution – we are going to cut his tongue out," Raiola told RMC.
"To play football, you don't need a tongue, so we are going to cut it out.
"Seriously though, he knows he made a big mistake – he has no excuses and it is something he knows he has to improve.
"He is sad for himself and the team."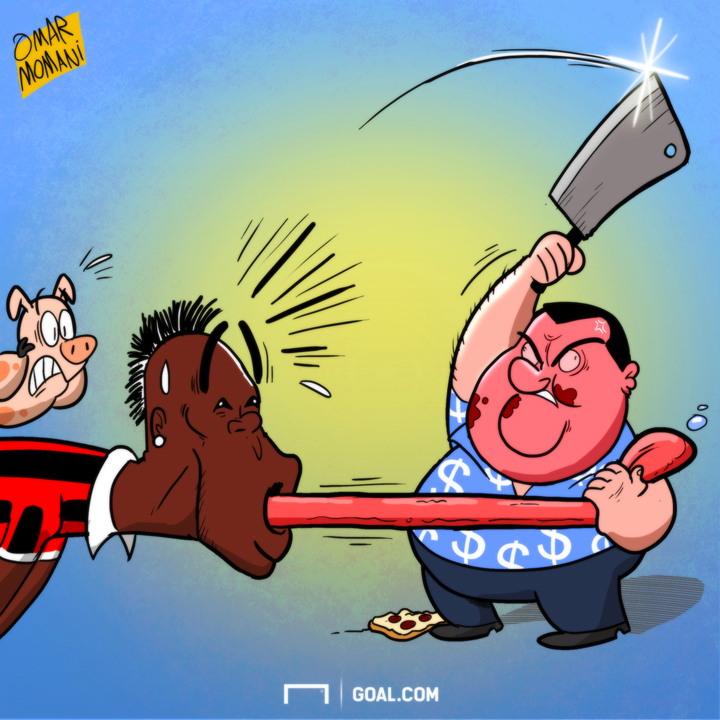 Balotelli continues to receive the support from Nice president Jean-Pierre Rivere, too.
"There are periods like this in the life of any player," he told Canal+.
"He made a very good start to the season. At the moment, things are not as well but I hope he will soon be back to the Mario that we saw at the beginning of the season.
"Overall we are very happy. He is in a good frame of mind and we do not regret having Mario with us."
Perhaps his attitude might have been harder had Mickael Le Bihan not scored twice after coming off the bench on Friday to help Lucien Favre's men to a 2-1 win – a quite incredible story given it was his first outing in 18 months after a broken leg.
Not everyone has been so forgiving, though.
Italy boss Giampiero Ventura had previously indicated his willingness to hold talks with the attacker if he maintained his form, but his behaviour is currently threatening to put an end to any hopes of an Azzurri recall for the first time since the 2014 World Cup. Indeed, Ventura was cool on the prospect when speaking to the media last Wednesday.
"You can't expect to be treated with respect if you don't offer it yourself," he said. "I've made a commitment and I'll speak with Balotelli.
"We haven't been able to meet yet, we've made a lot of calls, not me but [team manager Gabriele] Oriali. We'll meet, but no-one can argue with Balotelli in terms of his ability, it's all the other stuff.
"So far there haven't been positive signs. The facts tell you that Balotelli must change, we hope he does because it would be a shame if he threw his talent away."
#pia #princess #family

A post shared by Mario Balotelli(@mb459) on
Unfortunately for Mario, he chances of a national team recall seem to have plummeted like daughter Pia when she swan dived on to her bed in his only social media post of the last week – a sure sign that all is not quite right for Balotelli.
The week ahead holds promise, though. Mario is free of suspension and can feature for Nice in Dijon on Saturday as he continues to chase his first away league goal for the Ligue 1 title hopefuls.