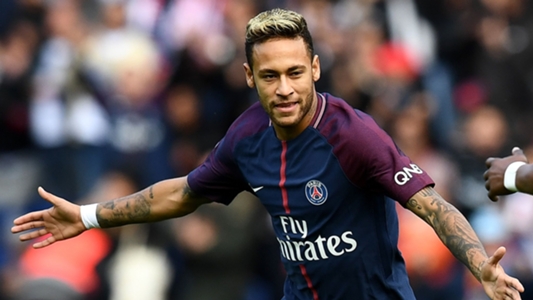 Neymar has shown that he poses a danger even to his team-mates in training.
The skills of the world's most expensive player are renowned all over the globe, and over the course of the last week he has shown them with Brazil on international duty. One man who should have expected to be a victim of the 25-year-old, however, is Gabriel Jesus.
Manchester City forward cheekily nutmegged Neymar during Brazil's training at Craven Cottage last week, and the latter got his revenge with a cruel nutmeg of his own at Wembley. 
In training prior to the scoreless draw against England, Jesus thought the session was over and was wandering towards the tunnel while taking off his bib. He did not, however, count on a cheeky piece of skill from the PSG star, who relished the fact that he had nutmegged his compatriot from long range.
Tudo que vai ….. volta! @dejesusoficial

A post shared by Nj neymarjr (@neymarjr) on
While Neymar clearly relishes turning out for his country, he found one aspect to his dissatisfaction in England – the weather! Although winter is yet to really arrive in London, he was well wrapped up in training and showed his preference for a warmer climate as he posted a picture of himself with a snowman emoji.
 

A post shared by Nj neymarjr (@neymarjr) on
Back in Paris, meanwhile, he tested his skills against Dani Alves in an improvised game of head tennis. Using a block as a target, the duo took a little while to get to grips with the game, but once they got their eye in both impressed. However, Neymar suffered a shock defeat to the veteran right-back in the point he posted on his social media account.
@danialves

A post shared by Nj neymarjr (@neymarjr) on
Alves, meanwhile, is settling into life in France impressively and has already taken to calling the capital "home", as he proved as he got back to the club earlier this week.
Back home!! #GoodCrazy #AllezPsg

A post shared by DanialvesD2 My Twitter (@danialves) on
Kylian Mbappe was equally pleased to return, having played for France in their victory against Wales and then a 2-2 draw against world champions Germany, in which they were only denied another win at the very last moment.
Retour en club…

A post shared by Kylian Mbappé (@k.mbappe29) on
Though he was left on the bench for his side's 4-1 win over Nantes at the weekend, he was particularly happy to see strike partner Neymar again. "My bro," he called the Brazil ace on social media, showing a picture of the pair in a pool.
My bro @neymarjr

A post shared by Kylian Mbappé (@k.mbappe29) on
Alves was involved, however, and was impressed with the way the capital side extended their lead over Monaco at the top of the table. "Well played, lads," he commented after a double from Edinson Cavani plus strikes from Angel Di Maria and Javier Pastore gave the league leaders another thumping win.
« Bien joué mon gars » #allezpsg #goodcrazy

A post shared by DanialvesD2 My Twitter (@danialves) on
One man who has not been involved either for club or country in the last couple of weeks is Mario Balotelli. He has been knocking on the door of an Italy recall thanks to his fine form in France, yet previous coach Gian Piero Ventura persistently overlooked him.
His desire to return to the Azzurri has never been a secret, and after Ventura was sacked as Italy were knocked out of the World Cup by Sweden, he posted a #TBT picture of himself with the national team. It was surely no coincidence that he appeared to be praying in the photo, showing how much he wants to return.
#tbt #italia

A post shared by Mario Balotelli (@mb459) on
Balotelli was suspended from Nice's weekend match against Caen, which ended in a 1-1 draw, but will be back in the fold for their next outing.
Let'