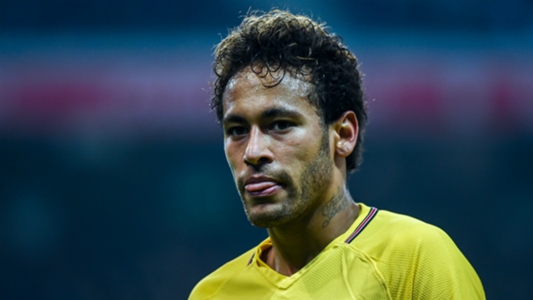 It has been a week of returns and goodbyes in Ligue 1 on social media this week.
Undoubtedly the big news was Neymar's announcement that he is no longer walking with crutches.
The Brazil international, who may yet feature for Paris Saint-Germain before the end of the season, is racing to be as fit as possible for the World Cup, and while his exact date of return remains unknown, there is little doubt that he is making progress towards his goal.
"Bye bye crutches, never again," the 26-year-old former Barcelona striker said.
Good news for Brazil – Neymar is back walking ahead of the World Cup!

(Credit: https://t.co/nRSOPYS3Fq ) pic.twitter.com/iDJoBIvNIf
— Goal (@goal) April 22, 2018
PSG were somewhat scruffy winners on Sunday night as they beat Bordeaux 1-0 away from home. Giovani Lo Celso got the game's only goal deep into the second half, but Alphonse Areola was their star man as he made a couple of outstanding saves, most notably from Pablo while the game was 0-0.
Dani Alves was in action on Sunday, having helped PSG to the Coupe de France final, where they will play third division Les Herbiers. He remains one of the game's great free spirits, as he was happy to showcase on his Instagram page with this clip of him in typically crazy mood.
"Não te distraia nunca se você convive com o Good Crazy, coisas podem acontecerem " #badBoy? #goodBoy? #GoodCra32

A post shared by DanialvesD2 My Twitter (@danialves) on
"Don't ever be distracted if you've got to live with Good Crazy, things can happen," he joked.
Kylian Mbappe knows that only too well, having been soaked by the Brazilian in the title celebrations last weekend. It seems to be something of a theme that he is appearing on social media in such a manner, though on this occasion it may have simply been a set up for club photographer Julien Scussel.
@julienscussel @psg

A post shared by Kylian Mbappé (@k.mbappe29) on
Regardless, the teenager seemed pleased with the result.
If the title race has been decided already, there is still a good deal up for grabs elsewhere. Lyon, Marseille and Monaco are squabbling over the remaining two Champions League spots, with the two Olympique teams in form.
No one is hotter in Ligue 1 than Memphis Depay, who opened the scoring for OL in their thrilling 5-2 win over Dijon on Friday.
"Y'all know who I represent! Good away win today," he posted to his followers.
Y'all know who I represent! Good away win today. #God #Ivory

A post shared by Memphis Depay (@memphisdepay) on
Marseille's big stars, Dimitri Payet and Florian Thauvin, might have been quiet on social media, but they certainly weren't on the field as they produced a thrilling 5-1 win over Lille at Stade Velodrome.
It put the pressure on injury-hit Monaco, who suffered a shock 3-1 loss at Guingamp.
Meanwhile, the race for the Europa League is also hotting up, with Saint-Etienne and Nice now in the driving seat for the two likely spots.
While their 1-0 win over Montpellier on Sunday was good news for Lucien Favre's men, it seems that they will have to give up their star man in the form of Mario Balotelli.
The Italian has been linked with a move away from the Allianz Riviera this summer, when his contract is up, and he has given the greatest sign yet that he will depart as he posted what appeared to be a goodbye message on Instagram.
"It's been two amazing years, thanks to everyone… still five games to go," he said, before adding: "It's not bye for now… you never know the future. I only wanted to say thanks now."
It's being 2 amazing years thanks to everyone… still 5 games to go . #issanissa( is not a bye for now.. you never know the future I only wanted to say thanks already now)

A post shared by Mario Balotelli (@mb459) on
Balotelli has clearly been in reflective mood this week, having previously posted this image.
When me and Leo were shooting this part in "TITANIC" ! @leonardodicaprio #

A post shared by Mario Balotelli (@mb459) on
Meanwhile, the greatest present that the Italian could give his side would be a place in Europe once again next term.
Let'