By George Ankers
Man of the Year

Carlos Tevez (Manchester City)
Carlos Tevez owes this award to Mario Balotelli. That is not to say that the Italian is a more deserving Man of the Year – it is the fact that if he had not kept his cool to assist Sergio Aguero for the Premier League-winning goal on May 13, everything would have been different for Tevez.
Starve a club of glory for 44 years and they will become desperate. Irrational.
Manchester City were slipping back in the title race when Tevez returned to action. Roberto Mancini, who is to tactical planning what a toaster is to lockpicking, relied upon individual brilliance to win games but most of his brilliant individuals were burned out.
GOOD YEAR


Robin van Persie
The year in which the Dutch Destroyer transformed from injury-prone talent to best-in-the-world-bothering goal volcano. So good that nobody noticed his useless Euro 2012 and so strong that he survived that vicious attack by Ashley s.

Statisticians
As Lionel Messi blitzed his fearsome goal-rampage all year long, number-crunchers have rarely been more in demand as they were hired to dig up the next unlikely feat. "No player has scored more goals on Tuesdays than Messi!" "He's the first man to net two with only one shot!" They've earned their crust.

Leon Osman
In a tough year for football, seeing Osman finally win an England cap was a cathartic victory for all the little guys out there. MTY salutes you, Leon.
So the Argentine's comeback was a vital push. He did not score any of those vital goals in the final games but, by then, his work was done. He had reignited City. His orchestration of their 6-1 win at Norwich City in April was one of the most devastating performances of the season.
Rejuvenated, Mancini's men stole the title from Manchester United in a fashion more dramatic than a 14-year-old girl's Facebook messages. Everything was fine.
Fine? Why was everything fine? Why did City and all their fans just shrug and mutter "hey, crazy Carlos. What ya gonna do?"
Tevez refused to do his job and went on a golfing tour of South America for four busy months. That's not adorably crazy, that's grossly unprofessional. Setting your bin on fire and buying trampolines from John Lewis is adorably crazy.
So again, Tevez owes this award to Balotelli. If Super Mario hadn't laid the groundwork for City fans accepting extraordinary behaviour, the Argentine would have been hounded out before he could slink back into training.
Instead, he is welcomed by all because, when he finally did bother to show up, he won them a trophy. Glory finally burying the body of football's principles, stuffing its corpse roughly into a well-dug grave beneath the 18th green. Carlos Tevez is football's Mr 2012.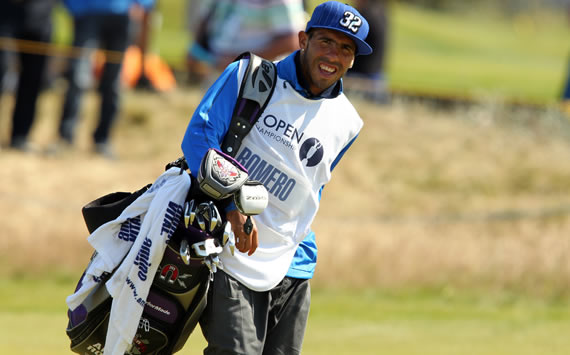 WELCOME TO BUENOS AIRES

Quote of the year

"We've left ourselves a two-goal cushion to climb"
– Petr Cech after Chelsea lose 3-1 to Napoli in the first leg of their Champions League clash. Turns out that cushions are, in fact, easy to climb
Star Wars: A Blue Hope
A long, long time ago in a tax bracket far, far away… the CHELSEA EMPIRE is in chaos. On the planet Mustamfar Bridge, their once-mighty fortress is crumbling, spewing dodgy defending everywhere like lava.
ROBERTOBI-WAN KENODI MATTEO and ROMANAKIN SKYWALKER are waging a fierce duel across the fiery landscape, their lightsabers flashing and hissing like the VIP guests at a footballers' Christmas party after midnight.
TEAM OF THE YEAR

Goalkeeper: Ali Al Habsi. The only reason why Wigan didn't go down last year, he's now seeking a new challenge as the main reason why they probably will.

Defence: The Society of Black Lawyers. Ever-present. (Plus Stewart Downing at left-back.)

Midfield: Marouane Fellaini and his hair. That'll probably do.

Forwards: Grant Holt – the working man's champion in 2011-12, deserved an England call-up in the summer, said as much, didn't get it, got in a huff, hustled his club for more money and then just picked up where he left off. Fair play. Partnered by Gervinho.
ROMANAKIN: Look at what you've done! You've destroyed the empire!
ROBERTOBI-WAN: You have done that yourself! Your anger and lust for power have already done that. By putting so much faith in that pathetic cartoon of a man, Fer Fer Torrinks, you caused all this!
ROMANAKIN: You were the chosen one!
ROBERTOBI-WAN: No, Romanakin, I was the only one left! I conquered the galaxy for you; we could have ruled it as father and son! But you wanted Han Guardiolo instead – he'll never join you!
ROMANAKIN: I see through your lies! With you gone, I can bring peace, freedom, justice and security back to the Empire! If I build it, Guardiolo will come!
RAFAEODA: (emerging from the darkness) FACHT, that is.
ROBERTOBI-WAN: Aligning with the enemy, Romanakin? I've got a bad feeling about that. If you strike me down, I will become more powerful than you can possibly imagine!
ROMANAKIN: Hardly. You'll get the Swansea job when Michael Laudrup moves up the ladder, maybe.
A jump. A lightsaber flashes. Silence.
Photo of the Year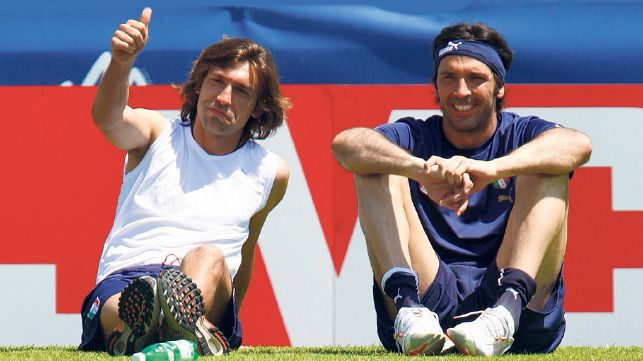 Best ex-thing
Euro 2012
Euro 2012 was a solid tournament, perhaps a six-and-a-half or maybe seven out of 10. A good time was had by all, though more in the exciting group stage than the only-really-worth-it-for-Balotelli knockouts.
In future years, however, we will remember it as a marvel, a show-stopping explosion of footballing joy. For future editions of the competition will push upon our faces a pair of glasses so rose-tinted that bees will be trying to pollenate our eyes.
BAD YEAR


English football
On the pitch, standards are slipping like John Terry playing a high line. There's fun to be had but the Premier League has well and truly had its pants pulled down in the Champions League. Even Ligue 1 is catching up! Off the pitch… just grow up, everyone, please.

Emmanuel Adebayor
Last year, he was the glue holding Spurs together as the league's most entertaining side. Now he's a red-card-in-waiting playing second fiddle to Jermain Defoe's revolutionary 'false false nine' poacher role.

Arsenal
Disastrous! Losing club captain Van Persie has, as expected, destroyed the Gunners – to the extent that they are further up the table than they were at this stage of last season. What is it that you want back exactly?
Having already done away with the plausibility of shocking group-stage twists by increasing Euro 2016 to 24 teams, Michel Platini promptly dismembered the soul of the tournament and scattered its twitching limbs across the continent for EuroTrip 2020.
So it was fun but now it's gone. We'll just have to pretend that Poland and Ukraine was the perfect send-off for a delightful but now essentially defunct institution – and there were some incredible highlights, like the Antonin Panenka comeback tour and Nicklas Bendtner's pants.
Anyway, we'll always have Paris. And London. And Munich. And Bucharest. And…
Hashtag of the Year
#cerealquest
Football is still learning how to deal with Twitter. The relationship has improved, undoubtedly, but there are plenty of flare-ups as the sport reluctantly gets to grips with modernity.
Who could forget the foul-mouthed rant from Ashley Cole as he labelled the FA a "#BUNCHOF[REDACTED]"? Or Rio Ferdinand accusing [REDACTED]? Or [REDACTED] Heskey [REDACTED] spoon [REDACTED]?
Twitter is a great force for good, uniting players, journalists and fans like never before. It can also be a horrible place, where anonymity makes morons feel brave enough to write racial abuse or post Photoshopped pictures of John Terry celebrating other people's victories.
MISSED OPPORTUNITIES


Things that should have happened in 2012 but didn't:
Swansea City releasing a parody 'Danny Graham Style' video
Brendan Rodgers playing all the characters in 'Being: Liverpool'
Chelsea winning the Club World Cup (too soon?)
So thank you to Reading defender Sean Morrison for #cerealquest. The young centre-back has done as well as any Royals player following their promotion to the Premier League but he understood that he has a higher calling than just playing the game.
The people needed hope. The people needed joy. The people needed cereal. And so Morrison began a solemn mission to try lots of different kinds of cereal and judge each one to find the best. And he did it with a quite brilliant way with words.
"First things first! The box itself is ridiculous!" he wrote when evaluating Golden Nuggets. "Draws you in from what feels like a mile away! Your eyes lock on and you can't take them off! Till you grasp the box in your hands! Beautiful and captivating!
"Once the milk washes its self over this graceful cereal! Something amazing happens! It remains unexplained! The crunch of the little nuggets as you bite into them and the flavour of the luscious milk! BAFFLING! Best yet! … 4/5"
Thrilling and different, Morrison has proved himself the Froot Loops of footballers on Twitter. There can be no higher praise.
Follow George Ankers on