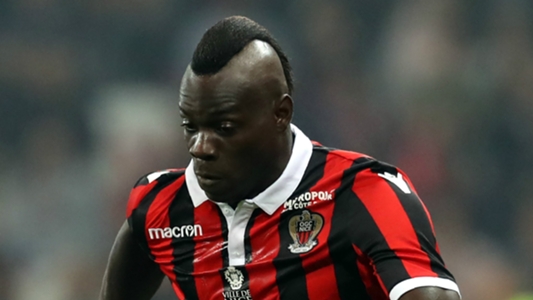 With Mario Balotelli enduring another disappointing season, this time at Nice, Roberto Mancini has expressed his sadness at seeing the striker "waste his talent the way he does".
It appeared as though a switch to France in 2016 had revitalised an enigmatic frontman, with 43 goals recorded across two campaigns.
Balotelli has, however, hit a serious slump in 2018-19, with Patrick Vieira questioning his worth at Nice and limiting the 28-year-old's game time as a result.
Mancini is not surprised by such struggles, having previously worked with a fiery character at Inter and Manchester City, but is frustrated to see a player with so much talent continue to let himself down.
The current coach of the Italy national side told Radio Anch'io Sport: "I'm sorry to see Balotelli waste his talent the way he does, but I think he can keep people entertained by scoring goals.
"Hope is always the last thing that dies and something clicks in his head. Time passes quickly so he must take the opportunities he has."
Mancini did draft Balotelli back into the Azzurri set-up at one stage, only to then phase him back out.
Italy, having failed to reach the 2018 World Cup, are now pressing ahead with other options in an ongoing rebuilding process.
Securing a spot at Euro 2020 is next on the agenda, with the qualifying draw for that competition having placed them alongside Bosnia-Herzegovina, Finland, Greece, Armenia and Lichtenstein in Group J.
[embedded content]
Mancini said: "Our Euro 2020 qualifiers must be played first, but it's clear that it was a good draw.
"There will be difficult matches like those in Athens and Sarajevo so we'll need to play these games to the maximum."
Italy will open their qualification campaign with a home date against Finland on March 23, 2019.
It appears highly unlikely that Balotelli will be involved in that contest, but there is still time for him to build bridges at Nice and rediscover the form which had him attracting interest from across Europe over the summer.
Let'