The Italian was hailed for resurrecting his career earlier this season but there is solid evidence that his productivity is like it was at Anfield
---
ANALYSIS
---
Ligue 1 title hopefuls Nice were dealt a savage blow earlier this week with the news that leading goal scorer Alassane Plea will be out until the end of the season with a right knee injury suffered during a recent 2-2 draw away at Rennes.
Lucien Favre's vibrant young side will sorely feel the 23-year-old Frenchman's absence and it will bring mercurial striker Mario Balotelli's position within this team into acute focus.
After a bright start to life at Allianz Riviera, which has produced nine goals from 14 Ligue 1 appearances (12 of which were starts) so far, the 33 times capped Italy international has started to fade.
Mourinho's classy tribute to Ranieri
This week, Balotelli was handed a one-match ban with an additional one-game suspended sentence after his latest red card in the 1-0 win away at Lorient. The volatile 26-year-old will miss Friday's home clash with Montpellier HSC, which marks the start of life without Plea for Nice.
Nine goals from 14 outings in Le Championnat does not look too bad on the face of it but a closer look at Balotelli's recent contribution tells a different story. The fallen Azzurri star has managed three goals in his last nine Ligue 1 appearances, one of which was a penalty, and he picked up two red cards in that time.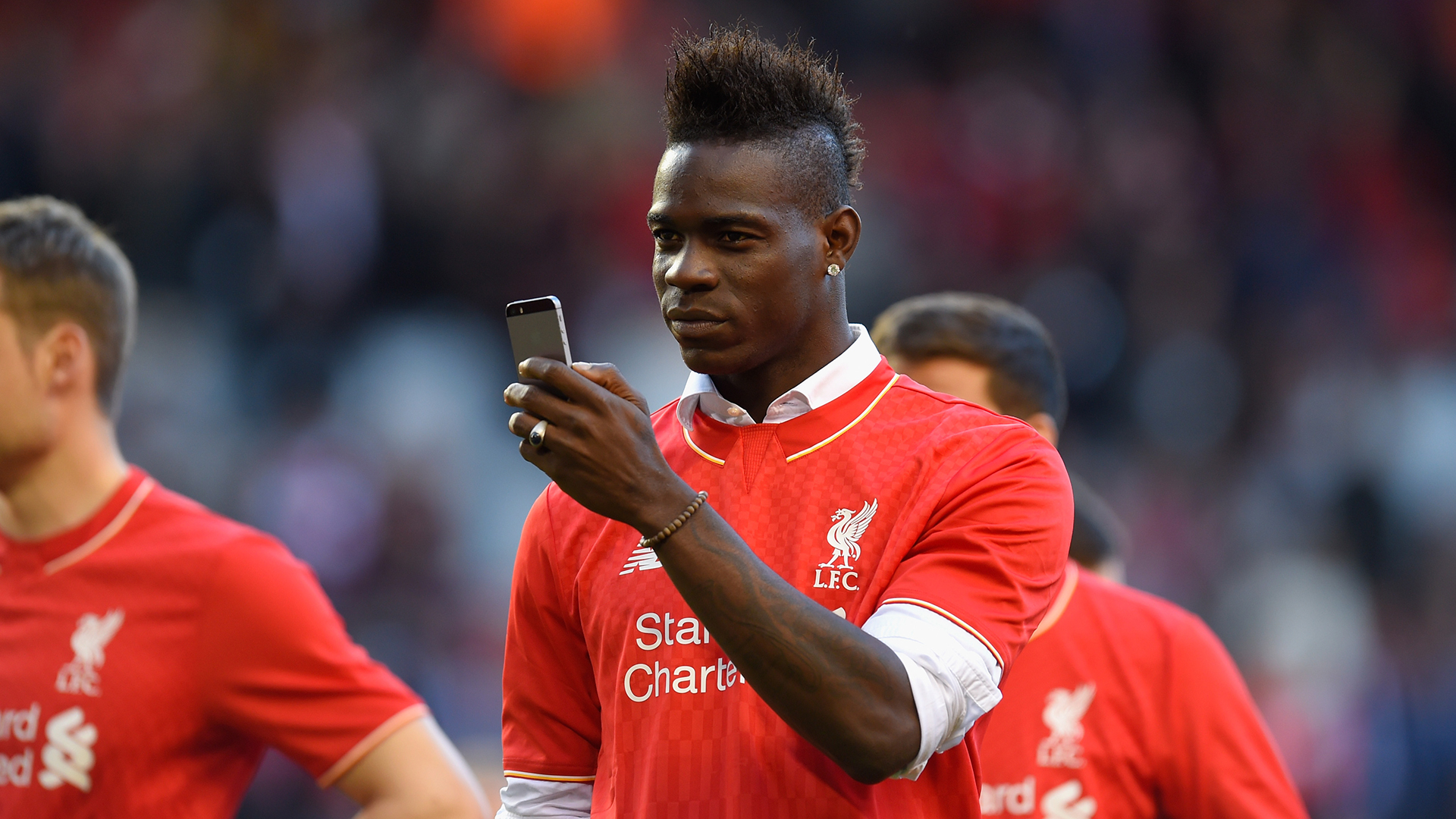 Currently, the former AC Milan, Manchester City and Internazionale man has played 1048 minutes of league football with Nice, a total close to his final Liverpool figure (940), which makes a comparison of his time with the two sides possible.
At Anfield, Balotelli took 56 shots to score one solitary non-penalty league goal at a rate of 0.10 per 90 minutes, and has only needed 44 so far on the Cote d'Azur to reach seven goals at a rate of 0.60 per 90 minutes.
Chelsea plan bid for Oblak
However, the man from Palermo's latest fall is perhaps best demonstrated using Opta's Expected Goals (xG) model to measure how likely a particular shot is to be scored based on distance to the goal, angle to the goal, assist type, whether or not it was headed and a variety of other factors.
This assigns an xG value between 0 and 1 that reflects how likely the shot is to be scored. So, for example, 0.3 xG means a shot will typically be scored 30 per cent of the time.
Aside from Balotelli's expected assists (0.29 at Liverpool to 0.94 at Nice, despite not laying on a single goal in Ligue 1), the rest of his Opta figures are spookily similar to his time at Liverpool.
The Italian's xG with the Reds stood at 5.37, while his xG value at Nice is a bit lower at 5.12. Over 90 minutes, that means Balotelli was expected to score at a rate of 0.51 in the Premier League (0.10 goals per shot) and is expected to find the back of the net every 0.44 in France (0.12 goals per shot).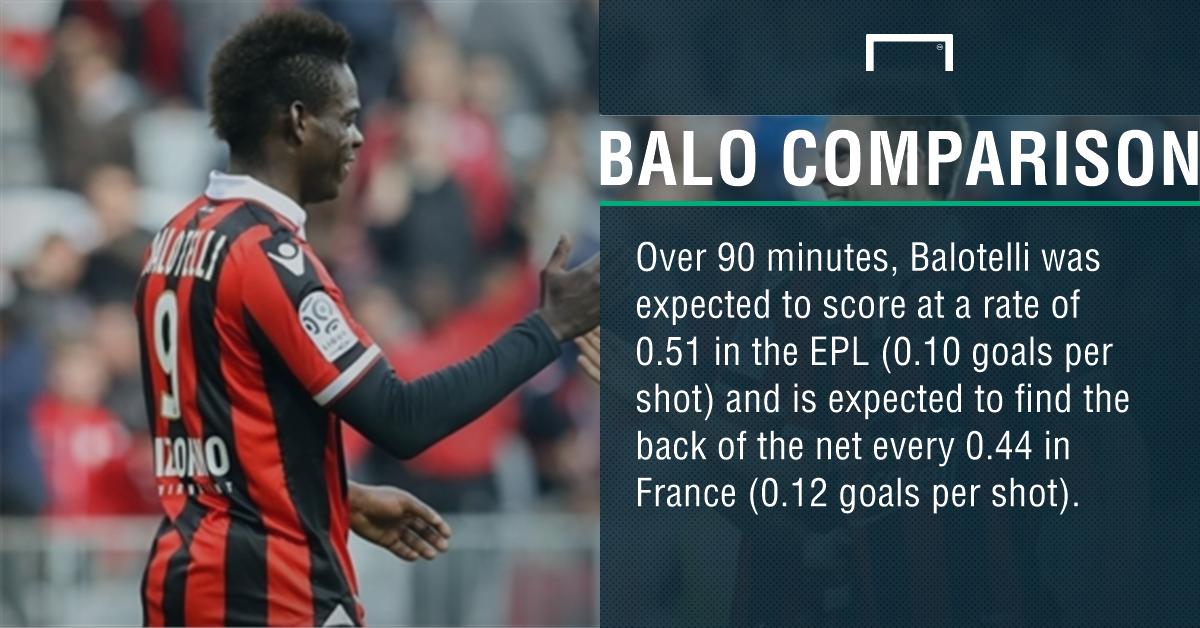 It is not just the statistics that tell this story; the player's Nice teammates are also feeling his lack of contribution of late. Valentin Eysseric recently criticised Balotelli after the No.9 missed the 2-2 draw away at Rennes, which saw Plea get injured.
"I am sorry but I was honest," the 24-year-old creative midfielder told beIN Sports France of his suggestion that Balotelli's head drops too easily. "It is a shame he lets his head drop, you see him in training every day. He is such a great player.
"I think he looks like he wants nothing to do with us. It is really disappointing. We could have really used his help in a game like this.
"We know the coach demands enormous effort from his squad. He will not accept anyone taking their foot off the gas and you saw that with Mario."
Cantona reveals his best ever team-mate
Since Eysseric's rant, Balotelli's agent Mino Raiola has threatened to RMC to "cut his [Mario's] tongue off, that way there are no more excuses" and Italy coach Gian Piero Ventura told a recent press conference at Coverciano "you cannot expect to be treated with respect if you do not offer it yourself."
"No-one can argue with Balotelli in terms of his ability," the Azzurri tactician continued. "It is all the other stuff.
"So far there have not been positive signs. The facts tell you that Balotelli must change, we hope he does because it would be a shame if he threw his talent away."
The message to Balotelli is clear; he must raise his game. However, if the need was not great enough already, Plea's season-ending injury makes a return to form for the Italian imperative. Nice's Ligue 1 title hopes may now depend on that happening or not.