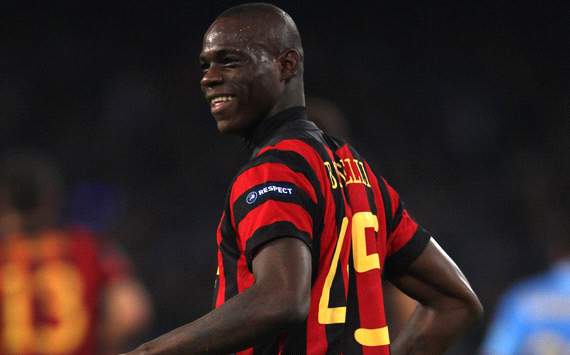 By Gaia Brunelli | Milan Correspondent
SETTLED AND SUCCESSFUL MILAN WIN OVER SILVIO
Milan may have begun the season poorly, but the recent renaissance which has seen the side climb to within seven points of second place has led to the club setting their sights high once more. The Rossoneri have regained their pre-season belief that they can qualify for the Champions League, thanks in part to what they consider to be a mediocre offering from rival clubs so far, and as such they will look to deal like a champion outfit in the forthcoming weeks.
While Massimiliano Allegri has been boosted by results after turning to a 4-3-3 formation, the performances of the likes of Kevin Constant and Giampaolo Pazzini have also given cause for comfort. Add that to the displays of Stephan El Shaarawy, who has stunned even Italy coach Cesare Prandelli with his ability to take the team on his shoulders, and the Diavolo look in good shape.
The result is that president Silvio Berlusconi, who has been very visual at Milanello this season, is ready to inject further cash into the club having been buoyed by the form of his side over the past couple of months.
ROBINHO SALE PART OF BALOTELLI MASTERPLAN
The big dream of Milan is to sign Manchester City's Mario Balotelli. In a recent interview, Mauro Tassotti claimed that Wesley Sneijder to Milan would be a no-go as the Netherlands playmaker would cost too much in wages and is beyond the age group the Rossoneri are looking to recruit from. Responding to a question on Balotelli, the assistant coach said: "He would also earn a fair bit, but at least he is young …"
So, the doors are not being closed on a return to Italy for Super Mario. The problem with such a move, though, is that it will depend on other players being sold to make room on the wage bill for Balotelli to be brought in, despite Berlusconi's pledge to add cash to the balance sheet.
One such player is Robinho. Santos have already offered €6 million for the Brazilian, but the 2011 Serie A champions are holding out for €10m to boost their coffers. Should they find an agreement over the former Manchester City man, it would free them of a high-earning first-team squad member.
PATO PREPARING FOR THE EXIT DOOR?
The other player earmarked for an exit is Alexandre Pato, with world club champions Corinthians showing an interest. The Brazilian side are ready to pay out €15m for the arrival of il Papero, who it is thought would be ready to consider making a return to his homeland.
Many Selecao players are currently looking to firm up their club futures in anticipation for Luiz Felipe Scolari's 2014 World Cup squad selection, and Pato has had such a rotten run with injuries that he could decide to look for a new start to boost his fortunes.
The Rossoneri are certainly in no position to keep a player who has been available so rarely on their books. Instead, the sale of their two Brazil strikers could well spark a move for Balotelli, who himself cannot wait to return to Italy, and dreams of one day wearing the red and black shirt.