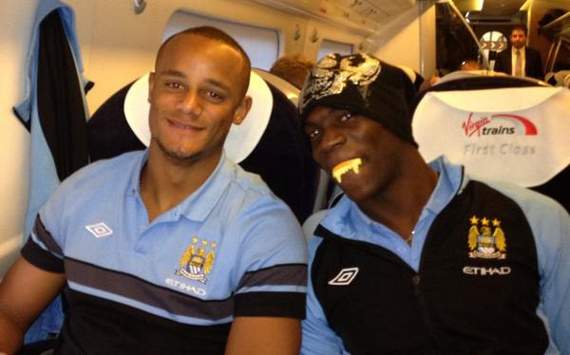 Mario Balotelli often scares the life out of Manchester City manager Roberto Mancini with his off-the-field antics.
But the 22-year-old has now had his alter-ego made public, when Vincent Kompany tweeted this picture of him posing with Count Dracula-esque mouth-wear.
The Belgian added this message: "I guess that would be Dracula and ermmm… Let me beat you to it. Frankenstein!! Haha ?#MCFC?"
With City travelling to Upton Park to meet West Ham on Saturday, Roberto Mancini will be hoping the Italian forward can be a pain in the neck to the opposing defenders, and certainly not produce a horror show.