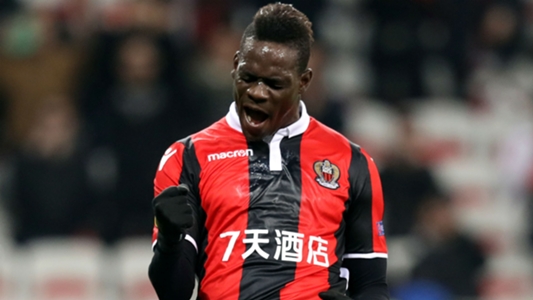 Mario Balotelli is planning to head back to Italy as a free agent and has invited offers from Serie A title hopefuls Juventus and Napoli.
The enigmatic frontman is running down his contract at Nice and is expected to have several options to consider at the end of the season.
Balotelli has rebuilt his reputation in France following forgettable stints at AC Milan and Liverpool, with 39 goals netted across two seasons.
He is now attracting admiring glances from leading clubs once more, with the 27-year-old intending to step back up the football pyramid by securing a return to his roots in Italy.
"My agent Mino Raiola is taking care of my future. All I know is that I have matured and I am ready to come back to Italy," Balotelli told Rai Sport show La Domenica Sportiva.
[embedded content]
"I think it'd be very difficult to come to Milan, as it would be the third time, but Juventus and Napoli are two teams that I like."
Raiola admits to having already spoken with those in Turin and Naples about a player he believes would demand a nine-figure transfer fee on the open market.
The so-called 'super agent' told Rai Sport: "He is worth €100m, but he is a free agent so he is a bargain.
"I'm already negotiating with many teams in England and Italy. I talked with Juventus, Roma, Napoli, Inter."
Making a decision on his next move can wait until the summer, with Balotelli having more immediate targets to hit in the present.
He has forced his way back into contention for an international recall, with interim Italy coach Luigi Di Biagio having hinted that the former Manchester City and Inter striker could figure in his plans for upcoming friendlies against Argentina and England.
Balotelli added on his Azzurri ambition: "Last season [Gian Piero] Ventura came to Nice before the game with PSG. We had a long talk, but I realised straight away that he wasn't ever going to call me up for his team.
"I deserved to be called up, though. Now he is no longer on the bench and I am ready to come back."
Let'