There was a time when Mario Balotelli's 'Super' tag seemed almost ironic, but not anymore, with the forward doing his utmost to push for international recognition once again. 
The enigmatic attacker appeared beyond salvation after scoring just two league goals between 2014 and 2016: one in the English top flight for Liverpool, and another in Serie A, after Brendan Rodgers had sent him back to AC Milan on loan for a year.
Italy 20/1 to win 2018 World Cup
By the end of August 2016, the Reds were so fed up of the forward, they decided to cut their losses and allow the £16 million signing to move to Nice in what was tantamount to a free transfer.
However, on the south coast of France, Balotelli has slowly rebuilt his career and reputation, and while there have been hiccups along the way, he is now arguably back to his best.
This season alone, the 27-year-old attacker has netted eight times in 11 matches in all competitions – a figure not to be sniffed at in a team struggling for confidence
His scoring record has put him back on the radar of the Italian national team, for whom he has not played since he moved to Liverpool three years ago.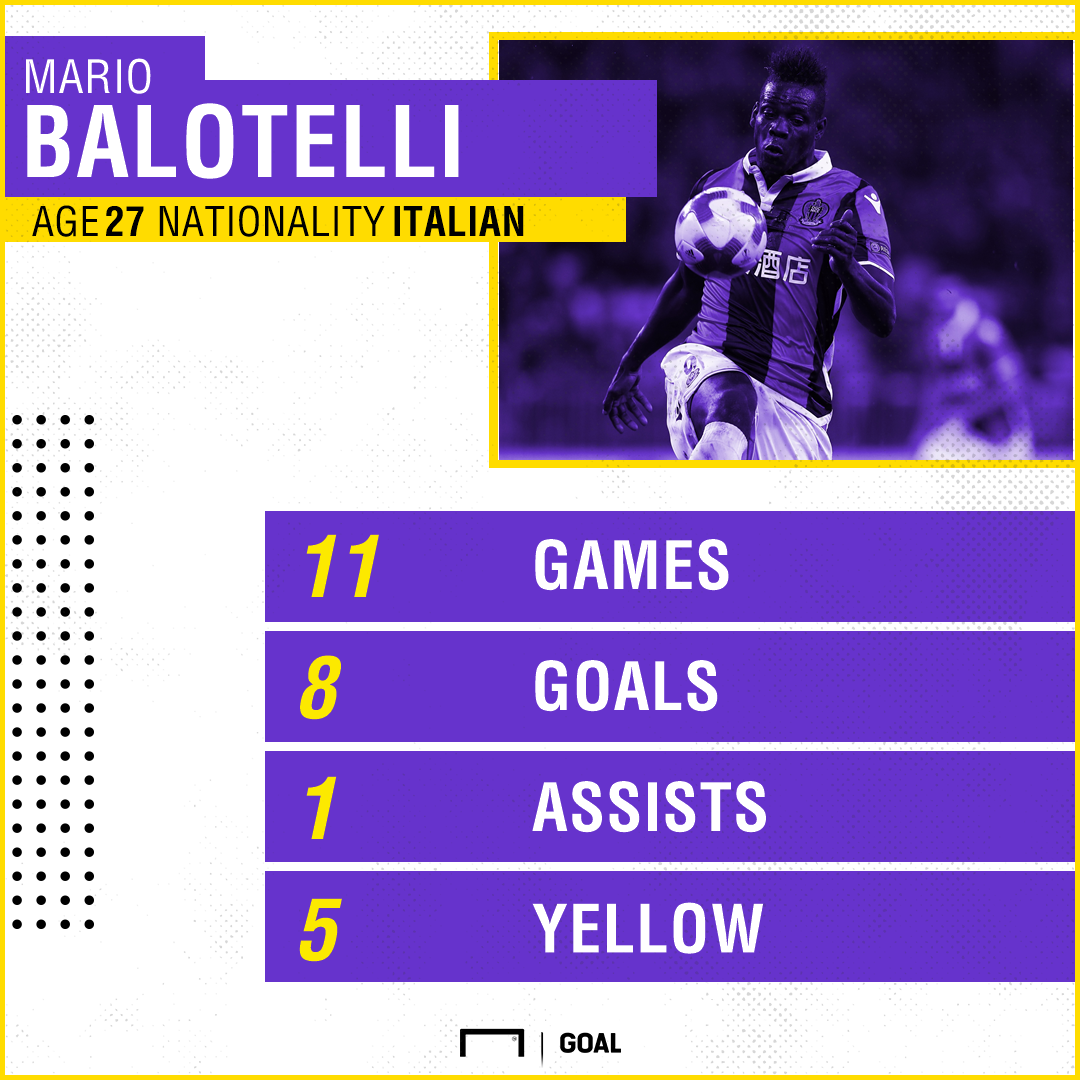 "If the coach wants to call me, then I am ready. If he doesn't want to call me, then I'll always cheer on the Nazionale," Balotelli told Nice Matin.
"There's a big international date coming and he's only got one desire: to play in it," team-mate Christophe Jallet recently told the press. "The best way for him to get there is to shine with us. If he has a great season, if he can help us go as high as possible, I think he'll have his chance."
With the Azzurri yet to secure a spot in the World Cup finals next summer – they face a play-off against Sweden in November to determine if they will go to Russia – and star striker Andrea Belotti currently injured, head coach Gian Piero Ventura is being constantly asked the question if Balotelli merits a recall.
While Ventura has thus far managed to stand firm in his refusal to select the 'bad boy' of Italian football with the mininum of fuss, it will become increasingly difficult for him to continue to overlook Balotelli if the striker keeps finding the net.
Against Lazio in the Europa League, Balotelli took the opportunity presented to him to remind the nation what he can do, scoring with a fine downward header early in the match before his side's defence embarrassingly capitulated to allow the Serie A side a relatively straightforward victory. 
He has also managed goals against Monaco and Marseille, and should he find the net against Paris Saint-Germain when Nice meet them in Ligue 1 on Friday, he can lay claim to having struck against perhaps the three best sides in France so far this season. Certainly, there would be no question of him being a mere flat-track bully. 
Btw who said that I never celebrate? #issanissa

A post shared by Mario Balotelli (@mb459) on
Ventura continues to argue against the player's personality, suggesting that he bears a burden that is not necessarily visible on the field. 
"The way of judging this is not whether Balotelli is scoring goals, the problems are elsewhere – the rest of Balotelli," he warned before the last round of World Cup qualifiers.
"We need to consider the 360 degrees of Balotelli, but right now our priority is qualifying and then we will have a further four to five months to think about it. I can't put the World Cup on the line right now – I need certainties."
Unsurprisingly, such talk does not sit well with the striker. "What really irritates me is criticism on my personal life," he said. "If it's about football, I don't mind, in the sense that if I play badly on Sunday, I talk to the coach on Monday about what I should've done better."
Lucien Favre is the man charged with getting the best from Balotelli at Nice and he believes that the player – who recently became a father for the second time following the birth of his son Lion – is maturing both on and off the field.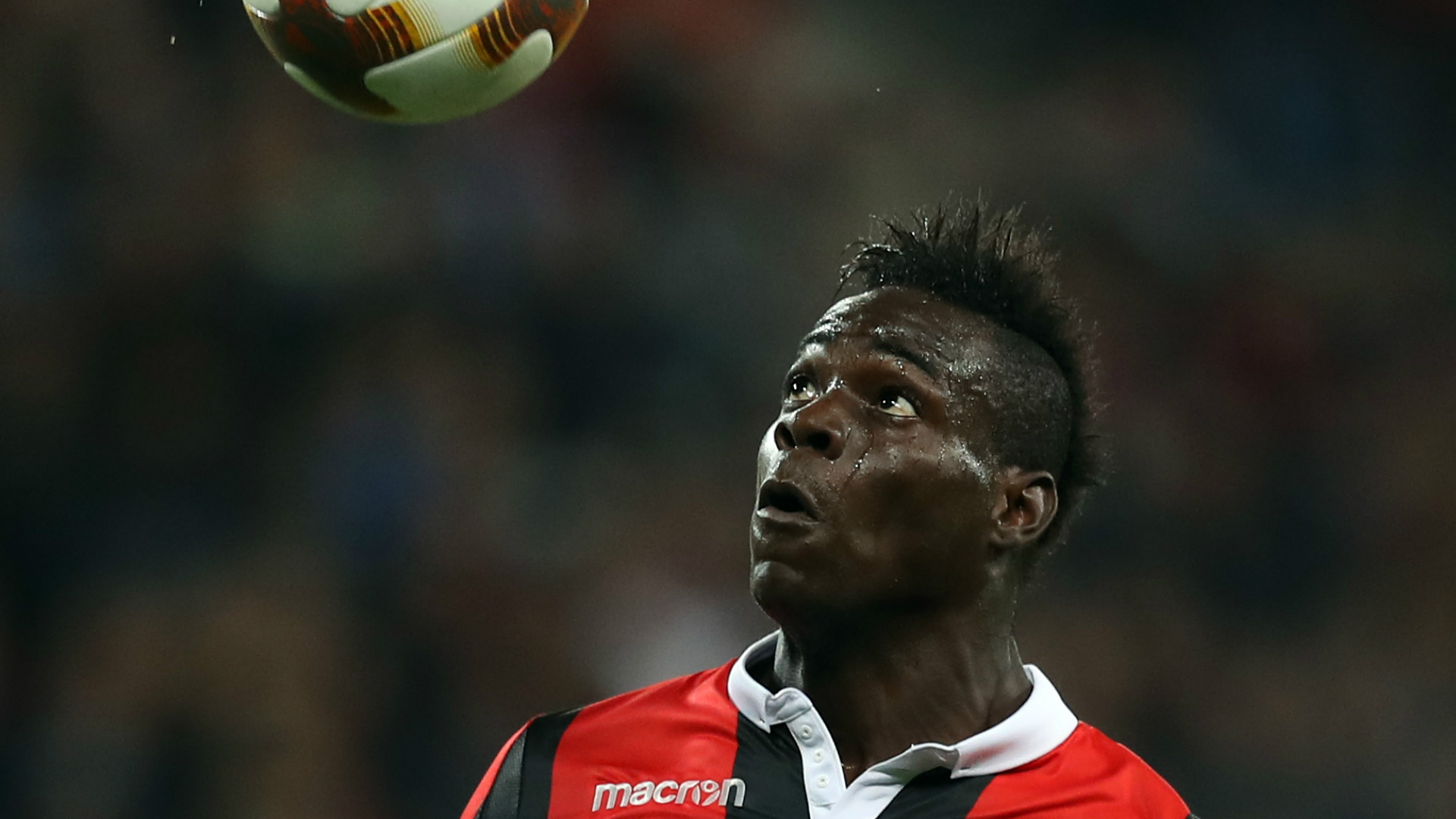 "He has really improved in his movement. He's becoming more altruistic and effective," he said. "He still has a lot of work to do, but we know what that is.
"He works hard in training, he presses when he has lost the ball. It's a little step forward, but it's an important one."
But Balotelli remains Balotelli.
Asked how he would manage a player like himself, he said: "I would try to limit my compliments. Instead, try to break his balls, because I know when all seems calm, it's a problem."
There is always a fear that he will blow up when it is least expected of him and Ventura cannot be criticised for his reluctance to select a player who is perhaps more mercurial then any other forward of his generation. 
Simply scoring goals may not be enough for Mario – his behaviour has to be 'Super', as well.  
Let'